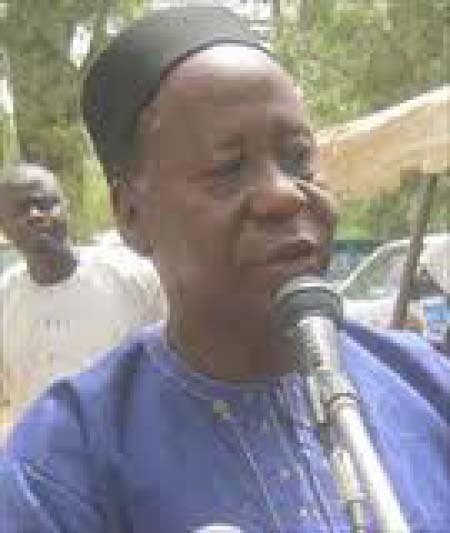 Alhaji Omar Khan, Governor of Central River Region, has said that 99.99% of Janjanburians are in support of the selected APRC candidate for the by-election to be held on 12 March this year.
He said the selection committee has selected Ebrima Sarjo as the choice of the people, and any candidate (independent or opposition) who would contest against him would be defeated.
"I don't think any genuine candidate will contest against Mr Sarjo, just to struggle to get 1% of the total vote," he added.
To him, there are speculations in town that the opposition National Reconciliation Party will put up a candidate against Mr Sarjo, but nomination day on 26 February will determine whether there will be an election or not.
Governor Khan made these statements in an interview with The Point at his office in Janjanbureh Town, Central River Region, on Monday 23 February 2015.
According to Mr Khan, there were nine aspirants eyeing the APRC candidature, one withdrew and eight were interviewed by the APRC selection committee led by the national mobilizer.
Out of the eight aspirants, Mr Sarjo was found to be the most qualified for the candidature, after critically looking at all criteria including educational qualifications, support to the party and his popularity.
He added that the APRC party and the government, in particular, has confidence in the selected candidate to deliver up to expectations, especially considering the support he has in his constituency.
Governor Khan denounced tribalism and nepotism, adding that he would not tolerate such acts in his region, particularly in Janjanbureh.
"Janjanburians must live as one people, one family and one APRC party working together to bring about more development in the land," he emphasised.
The government of The Gambia under the able leadership of President Yahya Jammeh has done a lot for Janjanburains ranging from the construction of the bridge to the numerous developments on the island, he added.
Governor Khan called on the people of Janjanbureh to remain united and loyal to the APRC party and the government of the day, for sustainable development.
Read Other Articles In Article (Archive)