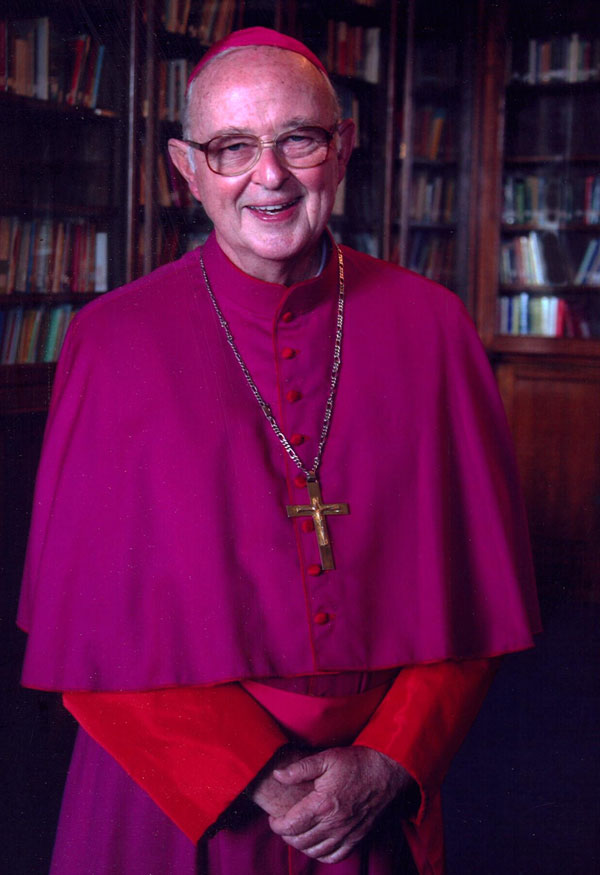 1.         The end of one year and the beginning of another is usually a time to look back at what has been and to look forward to what can be. Looking back can be challenging! By avoiding to look back, we fail to learn from our past experiences…and these include both our achievements as well as our disappointments. 'Experience is the best teacher', the proverb tells us. And so I would encourage you to try and recall at least some of the major events that touched your own life over the last twelve months….for better or for worse. Things that happened to yourself personally, in your family, in your local community, in our country and perhaps even what has been happening in the world around us as the news unfolds from day to day. These things can also have an impact on our own personal lives as much as on our society. We live in a world which is much more interdependent today than it was even one generation ago. The world has become a global village. A business man once told me: if the U.S. gets a cold, then the rest of the world can get pneumonia! For example: 'cutbacks' have become a reality in the daily lives of many people – especially in Europe and the USA. Here in the Gambia, we have begun to experience the consequences of these. 
2.         The prophet Joel, inspired by God, spoke these words: 'I will pour out my Spirit on all mankind. Your old men shall dream dreams and your young people shall see visions'.  It's important to dream…for example to imagine how I could help to make the world a better place to live in. Some 40 years ago, a youth group in Italy founded a lay association called 'the Movement for a better World'. People will commit themselves to such an ideal only when they believe that …it is possible. The alternative is to succumb to a kind of fatalism. That can become a serious virus in any society. It destroys the dignity of the human person, especially young people. We need to look at leaders or visionaries who have shown us that what seems to be impossible is actually possible. 'I have a dream'. Those are the words with which Martin Luther King believed he could inspire his people with a ray of light and hope. Tourists were visiting a large hostel run by the Missionaries of Charity in Calcutta for terminally ill and abandoned people.
They were horrified by the huge number of sick that Blessed Mother Teresa was caring for. They asked her: how can you cope with such numbers in such a pitiful condition? She answered very simply: 'I give each one of them the time and the care that they need before I move on to the next. At the end of the day, I have to leave others in the hands of God'.  Here is a powerful example of a holy woman who committed her life 100% to what was possible and was then ready to accept what was not possible - due to her natural limitations.
3.         There are thousands of people in our world today doing such work. Their names rarely or never make the headlines: religious, lay faithful, believers and also those who do not profess any religious belief. 
I had the privilege to share in a very small way in the work of the Sant' Egidio community in Rome – a lay association which cares for destitutes living around Rome as well as immigrants from all over the world. These have no home to live in, no immigration papers and no work. This community was founded almost 50 years ago just after Vatican II by a Professor who taught in one of the large Universities of Rome. His vision or his dream was born after he read the document on the Laity from the 2nd Vatican Council. 
4.         Your old people will dream dreams and your young people shall see visions.  A journalist who attended the World Youth Day in Madrid last August wrote about his impressions of the day on which Pope Benedict arrived and addressed the youth that same evening. There were more than 2 million of them coming from the four corners of the world gathered at an airport outside Madrid. Thirty young Gambians were part of this event.
 The temperature was almost 40 c. Just as the Pope began to address the youth, a severe thunder storm broke out and heavy rain began to fall leaving everybody saturated. The Pope was unable to continue his homily and for a short time it seemed as if the event could not continue.  Then the Pope spoke again briefly. He told them that they would encounter trials in their lives much worse than this rain and that they should stand firm in their faith. (I suspect he was saying very politely – don't run away). Then as the storm continued to rage, the Pope knelt down before the Blessed Sacrament and the 2 million young people lapsed into silence.
Police who were on duty that day said afterwards that they had never witnessed anything like this. Had a storm like this hit a rock concert or a football match with such a crowd, there might have been a stampede. 'Here there was silence and stillness before something immense and mysterious'. All those who were present on this occasion could recognize something intangible which they would never forget. 
The World Youth Day in Madrid took place four months ago. I would hope and pray that the young people from The Gambia who were there would keep alive in their hearts the unique experiences that must have touched their lives last August. May they keep the flame of faith and hope alive; and not let it burn out with the end of the year 2011. May they share it with their peers who did not have the opportunity that they were privileged to enjoy.
God our Father, as we begin another New Year, we are aware that we are walking into the unknown. May you hold each one of us in the palm of your hand and keep us safe from all harm and evil.
We ask you to touch the hearts of all World Leaders political and religious that we may become more and more aware of our God given responsibility to promote justice and peace in a world so broken and divided by greed and selfishness.
We pray in a special way this year for our President Elect and the Government of The Gambia as they take on another term of office. May they continue to work for Peace, Progress and Prosperity in our homeland, The Gambia. AMEN.
Read Other Articles In Article (Archive)