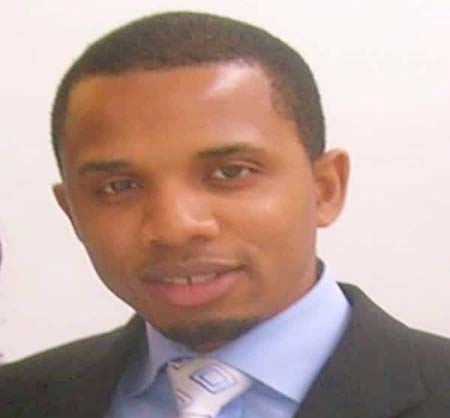 A new political party called Citizen's Alliance (CA) was officially launched on Friday, 29 November, at a local hotel in Kololi.

The party which says it seeks to lift Gambian people out of poverty with dignity, transparency, equality, good governance and inclusive development, is headed by Dr. Ismaila Ceesay, Faffie Diab, and Dominic Mendy.
It promises to priorities rural citizens, social cohesion, civil liberties, social justice and to promote good governance for the people and by the people.
One of the founders of the party, Dr. Ismaila Ceesay said the party is the product of a group of concerned citizens who are disappointed with the current situation in the country because of the lack of action and strategy that affect the lives of average citizens.
"So many Gambians sustain their living from hand to mouth. Today, most of them are dying due to lack of proper facilities and qualified health personnel," the University of The Gambia political science lecturer Dr Ceesay said.
The party's interim chairperson Dominic Mendy, said the new platform is to transform the Gambia into a nation of opportunity and prosperity. "This Alliance is established to form a direction not just to win elections, but to secure the future of the nation; a future where young people and our economy will be secured and defended."
Mr Mendy said after 22 years of dictatorship and the peaceful change of government in 2016, Gambians should have the capacity to choose well from evil, adding that citizens invest lot of trust in their leaders.
He said 3 years after the change of government, people are still not satisfied with the system of government. "What should take to change our nation and to make The Gambia achieve prosperity and security; cannot be achieved through tribalism, corruption and constitutional feudalism."
He said they have reason to ensure that this time, Gambia does not encounter or suffer from another false start, saying this time, the country must find the solution.
Mr Mendy also stated that the Party has chosen to take responsibility and to make the sacrifices needed to move this nation to a new direction.
Faffie Diab, the party's national mobiliser said they have gone all over the Gambia but most of the rural areas do not have proper fertilities, expressing concern over the country's poor health system.
He said part of the vision of the CA is to empower women and their health especially in the area of birth. The party has proposed to hold its first congress in February 2020.
Read Other Articles In Article (Archive)