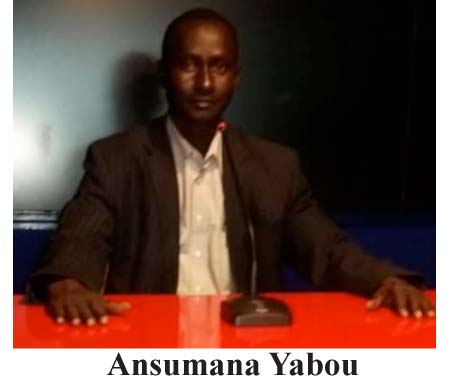 Ansumana Yabou, civic education officer at the National Council for Civic Education (NCCE) has highlighted that civic education should be progress driven and not event driven, and therefore called on government to fully empower and support the NCCE.

Mr. Yabou made these remarks at Fatako village in Jimara District, Upper River Region as part of his office civic dialogue with communities on constitutionalism, democracy and peace building under the theme "enhancing constitutionalism, democratic governance and social cohesion."
The sensitization, targeting 120 communities across the country over three phases between 21 November to 30 December 2019 is aimed at enlightening Gambians on the principles of the constitution, how to defend and respect other laws of the country as well as on their fundamental human rights, responsibilities and duties as citizens.
He noted that civic education is highly demanding and should be present in all regions to ensure they are closer to communities.
"The only way citizens can fully participate in national development is when they know their roles and responsibilities", he stated, saying most of the problems within the country are the result of lack of proper civic education.
He also urged communities to nurture what they are sensitised on as well as hold their leaders to account to ensure they serve them better.
He further urged communities to engage their councils to ensure taxes they pay are ploughed back to them in forms of development, saying: "councils should not be left on their own."
According to him, "the country belongs to citizens and they are mandated to elect people into positions to serve them better."
Ansumana Ceesay, senior programme officer at NCCE, said ignorance of the law is not an excuse; and as such it is an obligation on all citizens to know the constitution, saying this is why they embarked on the sensitisation.
He added that they want citizens to understand that democracy means value and tolerance among Gambians, pointing out that democracy has been a household word but most people do not know the true meaning.
Mr. Ceesay said democracy calls for equality, unity and respect for each other and therefore called on Gambians to end their political differences.
Junkung Saidy, also a civic education officer at NCCE said peace is not only the absence of war and therefore called on Gambians to nurture and safeguard the peace and stability of the country.
"You never know the importance of peace until you lose it", he remarked.
Read Other Articles In Article (Archive)