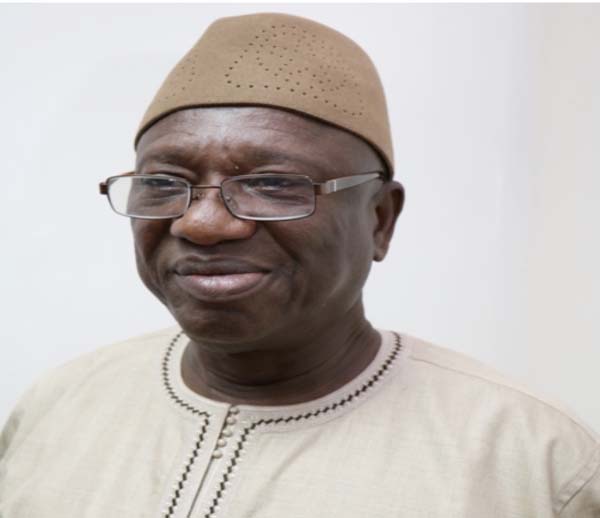 The Gambia government has said that in spite of the resentment among some commercial van drivers about the transport fare reduction, the new tariff will be maintained and enforced.

"We hereby reaffirm that there is no reason to turn back to the old tariffs," the government said through the Ministry of Transport, Works and Infrastructure. "All transport unions / associations and drivers are advised to abide by the new tariffs."
The government had announced reduction in all transport tariffs and fares, effective yesterday, 21 August.
The reduction was effected due to the decrease in the price of fuel and after thorough consultations with relevant government stakeholders, transport unions and associations.
Notwithstanding, the new tariff has not been received well by a section of the drivers, mainly the commercial van drivers and a handful of taxi drivers.
Musa Manneh, a van driver, said the reduction of fares is not enough for the government to reduced fares. He said other things used in vehicles, especially spare parts, are still expensive.
Besides, he said, the drivers are also working to take care of their families and "everyone knows that rent, bag of rice and other things are very high".
Alieu Jallow, another van driver, asked why should the government force the commercial drivers to reduce fares when the government transport company, the Gambia Transport Services Company, still has the same fare.
"The ferry ticket is also the same price up till now and the ferry also operates on fuel and the price of fuel has gone down," he said.
For Ebrima Touray, a taxi driver, his problem was not with the actual fare reduction per se but how it was done.
"They say now we are in a democracy, why didn't they consult the drivers first before just coming to say they are reducing the fares because fuel prices have been reduced," he said. "Fuel is not the only thing; spare part is very expensive in this country."
Meanwhile, the Ministry of Transport said the action of the drivers "is rather confusing" as there was extensive consultation among all the relevant stakeholders, including the Gambia National Transport Control Association, the Gambia National Transport Union Congress, and the Gambia Trade Union Congress.
"Some union leaders, who actively took part in the negotiations, are in fact instigating the strike," the ministry said while calling on the transport unions and drivers to make the fare reduction a reality.
In 2008, 2011 and 2013, transport fares were increased in The Gambia primarily due to fuel price increment.
Minister of Transport, Bai Lamin Jobe, said since the last increment of fares, there has been "significant reduction of 25 per cent" in the price of fuel and "the government is committed in ensuring that the benefits of current price reductions fully trickle down to the general public".
Read Other Articles In Article (Archive)