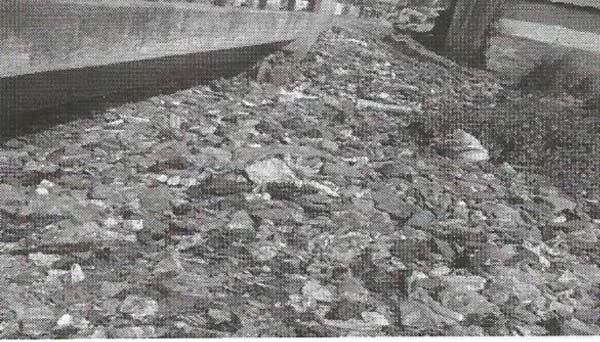 Encouraging excessive dumpsites in our environment is calling for various diseases and short life
The National Environment Agency (NEA) recently held a validation workshop on mapping and documentation of dumpsites that cause or have the potential of causing flooding, at the Kairaba Beach Hotel
Speaking at the validation workshop, the director of finance, Muhammed Denton, said The Gambia was one of the most vulnerable countries in West Africa in relation to climate change and faces a range of problems associated with unusual heavy rainfall, drainage congestion, illegal dumpsites in natural water ways and torrential rains during the rainy season.
He said many urban communities and rural growth enter subsequent experience to the negative impact of unplanned urbanization and inadequate waste management infrastructure.
According to him, the sources of waste are of numerous types ranging from the household, to agricultural and commercial wastes and from organic to toxic hazardous, electric and electronic waste, which could have dire impacts on the environment of habitation and public health.
He said the menace of indiscriminate littering and illegal dumping in undesignated areas and public places does not have any urban and rural differentiation but a practice that was widespread across the entire country as evidently shown in the report.
Mr Denton further stated that the phenomenon could have serious impacts on the environment and welfare of the people of The Gambia.
He said the Gambia government recognizes the need to come up with antic littering regulation and operation clean the nation to stop indiscriminate littering and illegal dumping of waste.
However, this initiative could totally address the contemporary waste management problem in the country.
He said The Gambia received funding from UNDP country program plan to conduct the activity from 2012 to 2016.
He said UNDAF seeks to address the Gambia development risk reduction, which is key component, noting that the mapping and documentation study of illegal dumping that causes flooding or has the potential to cause flooding was an activity specifically designed by NEA to identify and mitigate the risk of flooding.
He said the NEA is mandated to coordinate all environment concerns in the country.
"As we are approaching the rainy season we could experience flooding which could exert significant pressure on our disaster response system and our heath," he said.
Read Other Articles In Article (Archive)