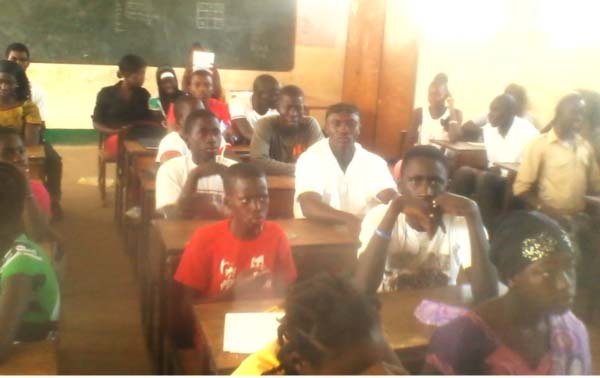 Youth in the Move for Change (YMC), an association which engages in the sensitisation and prevention of drug abuse, teenage pregnancy and school dropout, Saturday embarked on capacity building programme for its members on the effects of the three subject matters, as well as their preventive measures.
The training, held at the Sanchaba Sulay-Jobe Primary School, brought members who benefited intensively on the effects of drugs and teenage pregnancy among others and their preventive measures, which are a great concern in society.
Speaking to The Point, YMC chairman Abdoulie Gaye dilated on the significance of the training as members would have learnt about the effects of the subject matter and their preventive measures.
He added that the main objective of the association is to fight against teenage pregnancy, school dropout, poverty eradication and creating job opportunities and making positive changes for youth. 
The four-year association had a membership of 86 youths who participated in various voluntary activities in the society and also embarked on numerous sensitization activities.
According to the chairman, the association organizes (if-tar) annually in various communities every Ramadan since its inception, which also gives them the opportunity to sensitize them on the effects and preventive measures of the matter.
He said as they wrapped up the training, members would engage in sensitization explorations to communities on the effects of drugs in human health, he said.
He added that the event was meant to train, develop and strengthen members so could be empowered to go out to sensitize the public on the effects of drug abuse and teenage pregnancy, their impacts in societies, as well as their preventive measures.
Jallow urged members to share the knowledge gained with the societies, while calling on youth of Sanchaba and its satellite areas to put hands together for the sustainability and development of the association.
Read Other Articles In Article (Archive)