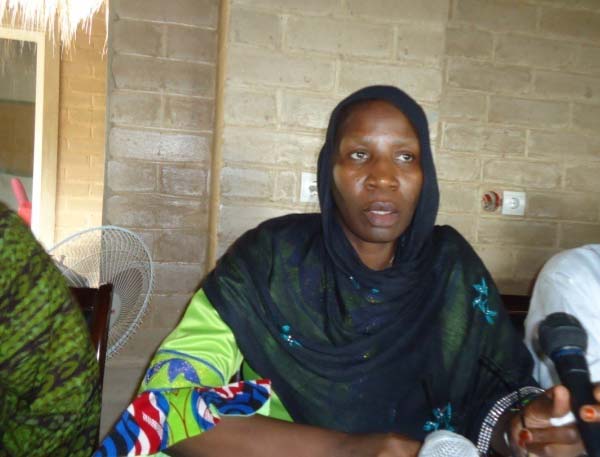 The Executive Director of the National Environment Agency (NEA), Ndey Sireng Bakurin, has raised great concern over the rapid and continued environmental depletion of The Gambia's natural resources while describing the trend a major concern for her agency.
The NEA boss made this statement while delivering her speech at the opening of a five-day training on mainstreaming gender and renewable energy hands on training organised by the GEF4 promoting Renewable Energy Based mini grids for productive uses in Rural Areas in The Gambia andMbollo Women Association.
The training, which brought together twenty young women, was held at Tujereng village.
Energy was an important ingredient in any country's development process in all sectors of the economy, as well as the social sectors requiring energy in one form or another to function, she said.
According to her, the role of energy in the economy is clear and there is also the need to understand the relationship between gender and energy.
She noted that in rural areas women spend many productive hours looking for firewood for use in the household; therefore, women access to energy contributes substantially to their empowerment and sustainable development.
She stated that in line with Vision 2020 and other sectoral policies, the Government of The Gambia had continued to create an enabling environment for everyone's energy needs.
"Therefore it is important to explore sustainable avenues to accessing energy including clean and renewable energy for women," she said.
She noted that energy and education must be enhanced to ensure wise choices are made on the different energy alternatives available to women.
Women should be involved in all aspects of the energy and natural resources management discourse to ensure proper integration of their perspectives, she said.
"We see that women and girls, especially in rural areas, are particularly affected by the continued depletion of natural resources and climate change," she added."They bear primary responsibility for ensuring and sustaining their household needs for energy food and water."
Therefore, she added, it was important in moving forward that women should be involved at all stages of decision-making process within the energy and other sectors.
She said evidence from studies suggests that women involvement in decision-making is associated with better local environmental management.
If women are given the opportunities and resources, they could become drivers of sustainable development, she said.
She further noted that training and engaging women in developing and disseminating clean technologies as intended in the GEF4 energy project in the area of solar-powered lights and cooking stoves among others, would increase adoption, drive innovation, reduce environmental risks and improve the health and safety of families.
Read Other Articles In Article (Archive)