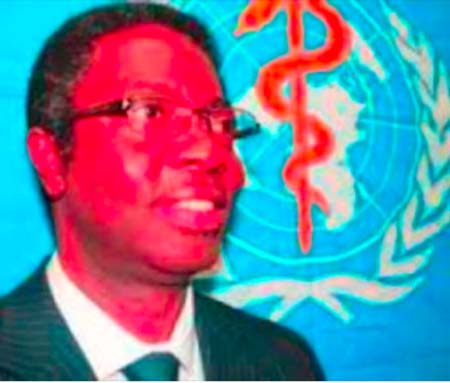 The World Health Organisation country representative in The Gambia, Dr Charles Sagoe-Moses, has said that WHO would continue to work with the West Africa Health Organisation (WAHO) to support African countries to strengthen regulatory bodies for traditional health practitioners.
The WHO country representative was speaking at the recently-ended 7th Scientific Congress of Traditional and Conventional Medicine Practitioners held in Banjul.
Dr Sagoe-Moses said as part of efforts to support countries, WHO had developed a range of tools and guidelines, including the model legal framework for the practice of traditional medicine.
"Countries could adapt these important tools to their specific contexts, as an important step towards protecting patients against potentially harmful practices," he said.
WHO's country representative further said that traditional health practitioners are an important source of healthcare for many Africans, with an estimated 80 per cent of people seeking treatment from them.
"The benefits of traditional medicine are evident to all," Dr Sagoe-Moses said.
However, he added, there is no doubt that proper regulation is essential to the provision of quality, safe and effective healthcare products and services.
He said this is important especially in rural areas where traditional medicine is sometimes the only affordable and available source of healthcare.
"Adherence to strict regulations would protect public safety by ensuring that traditional practitioners are properly trained, and that their practice is endorsed by a regulatory body."
According to the WHO country representative, commendable progress has been made by countries in the region to promote the safety and effective use of traditional medicine.
Since the year 2000, the number of countries with traditional medicine policies has surged from a mere 8 to 40, and the number of countries with research institutes dedicated to traditional medicine has increased from 18 to 28, he said.
Despite this progress, only 21 out of the 47 countries in the African region have laws or regulations governing traditional medicine practice, he added.
Some of the factors hindering progress are non-regulation or weak enforcement of regulations for practitioners and their practices, and limited evidence-based assessment of the safety, efficacy and quality of practices and products, he further stated.
Read Other Articles In Article (Archive)