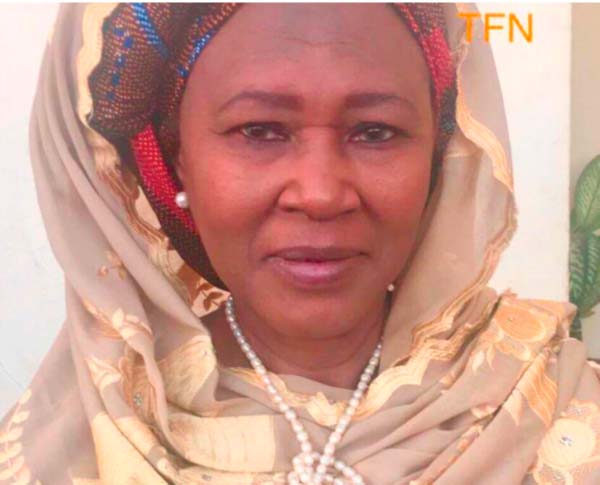 The Gambia government has launched a 16-member national think tank tasked with giving technical and expert guidance to the vision and priorities of the new administration.

The think tank consists of people with different areas of expertise and experience that would be harnessed in building a New Gambia.
It was launched on Thursday at the State House in Banjul on behalf of President Adama Barrow by the Minister of Women's Affairs, Aja Fatoumata Jallow-Tambajang, who is also overseeing the Office of the Vice President.
Madam Jallow-Tambang said the national think tank initiative was the first of its kind in The Gambia and it represents the president's political vision and commitment of Coalition 2016 to bring citizens together in building a New Gambia.
"The national think tank will help the government and the private sector in national development, empowering the youth in particular," she said, adding that the think tank secretariat will assist the government in policy making, advocacy and bringing partnership for positive change.
The secretary general and Head of the Civil Service, Dawda Fadera, said the launching of the think tank was "a historic milestone in the history of The Gambia".
"The think tank is a classic vision of President Barrow and a vital part of the manifesto of the coalition government," he said, adding that the group represents the national expert bank for The Gambia.
"The body comprises great men and women who have expertise from various backgrounds."
According to Mr Fadera, the think tank is critical in the present situation of The Gambia for the country is "in ground zero" in terms of development.
"After 22 years, we endure poor governance, a broken economic, a challenged public service and lack of national dialogue," he said.
Serign Falu Njie, coordinator for the think tank, said the think tank will facilitate a national vision 2030, the national development plan that will support and enhance priority development goal in focusing on key issues of development such as education and infrastructural development.
He said the mid and long term plans for the think tank is for the government to achieve its aims and objectives and to create a one-stop shop that will enhance development data information among all sectors and also facilitate development to all Gambians using modern technology and enhancing a knowledge generation.
"The membership of the think tank secretariat is not link to any political affiliation but rather on expertise and willingness to serve the country," Mr Njie said.
Read Other Articles In Article (Archive)