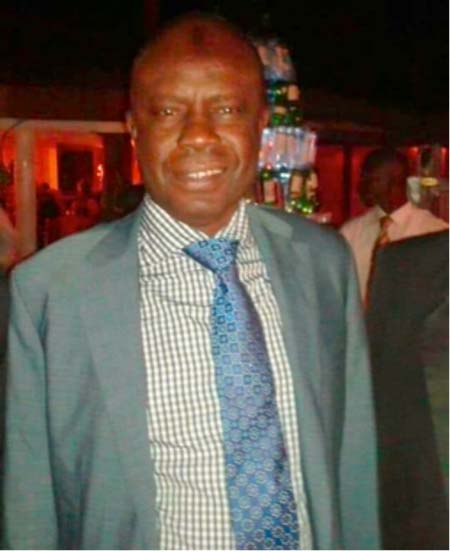 Gambian top businessman, Amadou Samba, has broken the silence over the alleged $900 million offshore account "wrongly" linked to him in a publication dubbed the Panama Papers, which was compiled by a global network of investigative journalists looking into illicit financial flows around the world.

In an interview last evening, Mr Samba said he never had such amounts in any offshore accounts.
"I only have an offshore company called Amasa Holding Company which was specifically registered in the UK for a property business I was engaged in. It was based in the Virgin Islands," Samba said.
Panama Papers reported that they found amounts held in three separate accounts all in the name of companies registered under Amadou Samba's name, but not the $900 million as reported by some media.
That amount was related to activities of Mossbank Fonseca, a Panamanian law firm and corporate services provider reputed to be the world's fourth biggest provider of offshore financial services.
"The figure of $900 million cited by the media is incorrect," Khadija Sharife, Panama Paper's Africa editor based in South Africa, said in an email conversation she had with this reporter in November 2016.
The Panama Papers is a 11.5 million leaked document that detail financial and attorney-client information for more than 214,488 offshore entities.
Editor Khadija said the said figure of $900 million should not be used in connection with the Panama Papers for The Gambia.
"While that figure may be the illicit flow from the country, this project did not look at illicit flows from each country in totality. It only looked at the evidence provided in data relevant to the activities of Mossbank Fonseca," she said.
Mr Samba maintained that linking him to the said figure was incorrect.
"The Amasa Holding Company in the UK was mainly for property business I was engaged in but it has been closed since the completion of that business years ago," he said.
According to one of the editors who took part in compiling the papers and sorting tons of data in the project, "the only evidence on The Gambia that emerged was related to one individual who purchased property in the UK using a shell company".
"Other means and companies unrelated to Mossbank Fonseca is likely responsible for the overall illicit flows from Gambia," they said.
An economic and financial analyst, Sidi Sanneh, said The Gambia is not the only country that is shown to have its citizens operating offshore accounts in tax heavens. Prominent Senegalese businessmen are among those listed as operating accounts offshore. The difference between them and the Gambian businessmen listed is their forthrightness.
"The Senegalese businessmen listed in the Panama Papers were quick to respond to the revelation by explaining the rationale for these accounts which, according to one, was to legally reduce or eliminate further exposure to higher tax liabilities. To some, this is unethical or unpatriotic. To others it is a smart business move. In short, one man's tax dodger is another man's astute businessman," Sanneh wrote in a blogpost in May 2016.
Read Other Articles In Article (Archive)