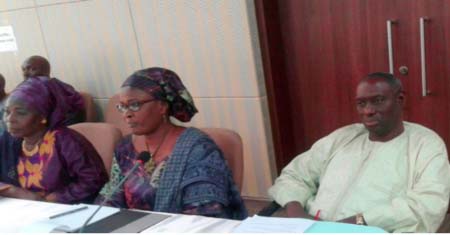 The joint session of the Public Accounts and Public Enterprises committees (PAC/PEC) of the National Assembly yesterday deferred consideration of the report of the Gambia Technical Training Institute (GTTI) due to the absence of the chief accountant.
Speaking before the committees, GTTI Director General Jahou Faal said the institution's activity report was completed and submitted on time.
However, the financial statement was not completed due to the fact that the audit exercise, which was completed and the draft report sent to the management had some issues to be thrashed out.
In the process of doing that, they realised they were handicapped due to the fact that the chief accountant, who was very instrumental in the audit exercise, was indisposed due to ill health.
"As a result, we battled with giving out the required details which were requested for by the auditors. This were basically the two main reasons that we were confronted with," she added.
"We documented these reasons in a letter addressed to the clerk of the National Assembly, but unfortunately there was no response," she told deputies.
They are expected to appear to give their reasons for not being able to present the reports, she said, adding that they were asking the assembly to give them an extension, so they would be able to address the pending issues.
In response, the Majority Leader, Fabakary Tombong Jatta, said they were in receipt of the copy of the letter sent to the National Assembly dated 14 April.
He said they discussed reasons in the letter, and members acknowledged and appreciated that GTTI had been very compliant with submissions over the years.
In this instance, a key player was somehow indisposed, he said, adding that they should be willing to re-schedule them as requested.
Read Other Articles In Article (Archive)