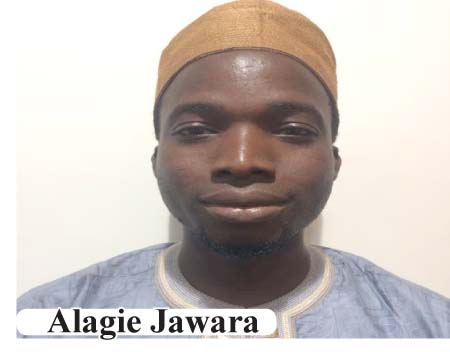 The National Assembly Members (NAMs) called on the government to cut the number of Gambian embassies across the globe, arguing that their continued existence have little benefit for Gambians.

Legislators made this recommendation at the 2020 Estimated Budget Debate at the National Assembly on Thursday.
The lawmaker for Saba Sanjal, Ousman Touray, said since the establishment of some these embassies in foreign countries, the ambassadors have never brought any meaningful development to the country. This, he said, is a waste of resource for The Gambia.
Alagie Jawara, NAM for Lower Badibou, said these embassies were created on political grounds, arguing that era has gone. He thus urged the government take a step in downsizing Gambian embassies.
Hon. Jawara also talked about the budget, saying the allocation for youth activities was very small. "If you look at the National Youth Council and National Sports Council, the two institutions don't have their own office complex, so it will be difficult for them to exercise their functions the way they want it. And if you look at all manifestos of the political parties, they all put youth programme first but never come to the fore.
He also recommended that the budget allocation for the president's annual Meet the People's Tour be cut.
Ousman Sillah, the Banjul North lawmaker pointed out that the government should empower local investors before inviting international investors to the country. He argued that if the local investors are given the opportunity to invest in the country, they will improve the country's economy.
Niamina East lawmaker, Omar Ceesay, said that the government should have included the Constituency Development Fund (CDF) in the 2020 Budget, pointing that would help the NAMS to develop their constituency for the betterment of the country.
He said the way and manner President Adama Barrow appoints his advisers should have a limitation, arguing that most of his advisers are not fit to give him advice and end up wasting tax payers' monies. He added that now is the time to find a solution to reduce the president's advisers at State House.
Hon. Omar Darboe, NAM for Upper Nuimi said agricultural development should be the government's first priority, pointing out that the D394 million dalasis allocation for the Ministry of Agriculture is small. With this allocation, he added, it would be difficult to develop agriculture in this country.
Hon. Alagie Sowe of Jimara said that the budget allocation to the Ministry of Defence, Interior and the Office of the President should be cut.
Sulayman Saho, NAM for Central Badibou said the health sector in this country is in a serious condition and that the government needs to do something about it.
Read Other Articles In Article (Archive)