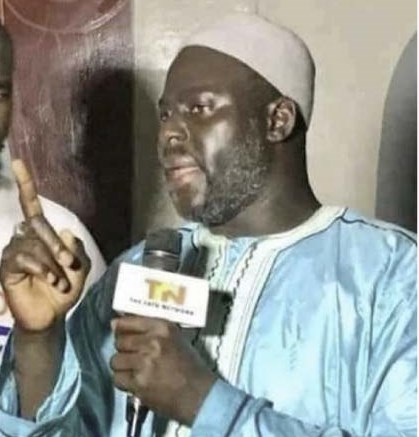 The founder of the much-talked about Operation 3 Years Jotna group has emphasised that peaceful protest is a fundamental right guaranteed by the Constitution. He, however, added that he's not party to any attempt to oust Barrow 'unconstitutionally.'

Kaw Yerro in a press release posted on his Facebook, states that "the main objective to creating Operation 3 Years Jotna was to hold our leaders accountable through peaceful means and not by hiding behind a political party wanting to remove Barrow through window."
"The so-called chairman Abdou Njie's letter dated 26 November, requesting a permit on behalf of 3 Years Jotna to stage a protest next month to demand President Adama Barrow step down is totally false and misleading, only intended to mislead the population.'
He added that: "We therefore urge all media houses to desist engaging such people as this has the potential to lit up our country. Any protest will be held in January when the present coalition agreement expires and not December as stated and this will be communicated to the general public."
Three Years Jotna, he added, has no legal morality to request a violent protest from the police. "The 3 Years Jotna under the leadership of Kaw Yerro has in their strongest terms denounced Abdou Njie and his cohort of political opportunists for their illegal move which has the potential to create chaos and violence in the country."
"I am a patriotic Gambian by all standards. My interest is Gambia first before any other politician. What some of us fail to understand is that The Gambia went to the polls in 2016 because the constitution provides for that? It was not the other way round. Even IEC, when declaring the elections result, the IEC chair declared Barrow as the winner and should serve for 5 years as per constitution."
The IEC chair, he explained, never quoted the coalition agreement/MOU, adding that even in Senegal "our neighbour, where coalition governments has ruled for the past decades, the Constitution always takes precedence over coalition agreements".
"What would have happened if the elections were won by either the APRC or the GDC? Would we have been talking about the president leaving after three years? No, we wouldn't be, and what we need to understand also is that the majority of the Gambians that voted in 2016 presidential election actually voted for 5years and not three years."
Thus, in short, Operation 3 years Jotna, he added, under the so-called leadership of King Sports and his ill-informed chairman, Abdou Njie is politically motivated and could only be described as domestic terrorism.
"Their camp is hijacked and politicized by UDP and want to remove President Barrow through the window, which is unconstitutional and unacceptable".
The rightful authority and holders of Operation 3 Years Jotna, he noted, is Kaw Yerro and his executives.
"Consequently, we are urging all Gambians to desist from engaging and adhering to this violent and political group calling themselves Operation 3 Years Jotna".
It could be recalled that both these people were expelled from Operation 3 Years Jotna, so they have no moral authority to speak for Operation 3 years Jotna.
"3 Years Jotna hasn't applied for any permit and therefore Abdou Njie and his group should stop misleading the population. Till the expiry of the coalition agreement on 20 January 2020, the position of Operation 3 Years Jotna is to engage government, coalition, partners and all stakeholders to a dialogue so as to come up with a lasting solution for this entire saga."
Read Other Articles In Article (Archive)