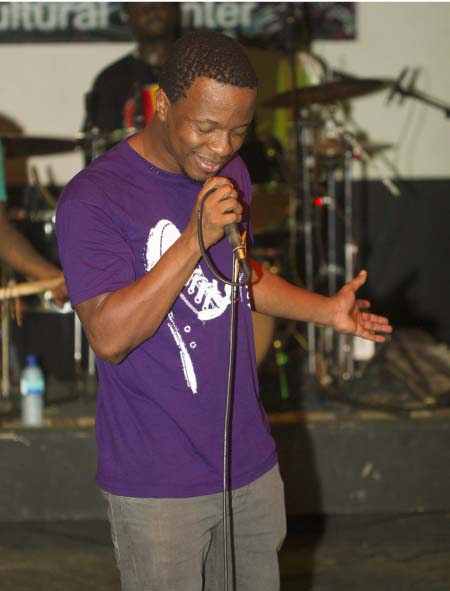 Hundreds of people including music lovers at the weakened witnessed a heavy show by both foreign and local musicians at the Alliance Francaise Hall.
Organised by Alliance Francaise and Mandingmory Entertainment the show was staged to promote African culture and tradition.
Smarty, a musician from Burkina Faso and Silver P, Sing-A-The Benjamin, all of them perform to entertain the audience. Smarty winner of 2013 RFI Discoveries Award with a first solo album entitled Afrikan Kouleurs, the Burkinabe Smarty has emerged as a key figure in African rap after ten years of performing in the duo Yeleen.
It is worth noting that the prestigious RFI Discoveries Award has contributed to the success of famous artistes such as Didier Awadi,Tiken Jh Faloky and Amodou et Mariam.
Smarty by four members of his new group Bolo Bein Roots on kunda/ xalam solo, kunda/xalam bass, acoustic guitar and drums, he will share the stage of Alliance Francaise with Gambian fellow musicians Silver P, Sing-A-The Benjamin.
For Smary, singing is great, but you also have to be committed to a cause and use music to try and change things.
Along with a collection of artistes from West Africa that includes the Senegalese Baaba Maal and Daara J and the Nigerian 2Face Idibia, he recently recorded a song to promote agriculture in national budgets.
Atongo Zimba, a musician from Ghana who also spoke to journalists at the event, thanked Alliance Francaise and Manding Morry Entertainment for the warm welcome accorded them to The Gambia.
He said the aim of the concert was to tour West African countries to promote its culture and tradition.
Read Other Articles In Article (Archive)