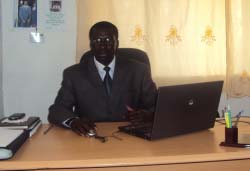 Hospitals have a long and rich history of providing medical and to some extend social care. Their functions have evolved throughout the past millennium more or less in response to the needs of society as perceived by generation after generation. Their development has gathered the greatest impetus in the past century, but they have all too often become towers of highly sophisticated technology needed by the relatively few and accessible to even fewer. For the vast majority of population there is no access to hospital care. Usually in many countries of the world resources allocation are minimum for peripheral hospitals and basic health centers which have overwhelming coverage of population in a country than tertiary level hospitals in few cities which have very low coverage.
Hospital management is a new induction in the management faculty. Earlier a doctor used to perform the role of a hospital manager. However, nowadays the doctors even need the specialization on managing the hospitals.  A hospital manager is a way responsible for administrative dealings of the hospital. He accepts the charge of various aspects of hospital management and health administration in order to deliver efficient and effective health care services.
There is a reality that better management of Hospital or health centers is essential if high standards of health care services are to be provided. Without effective management of health service organizations resources management of hospital are unlikely to be achieved. This failure will have adverse consequences on health delivery. Management health centers in countries like Afghanistan with large proportion of rural population is the first and most cost effective means of improving delivery of services.

What is a Hospital?
World Health Organization (WHO) has defined a Hospital as an integral part of the society, the function of which is to provide for the population complete heath care, both curative as well as preventive, and whose out- patient services reach out to the family in its home environment. 
The hospital also acts as referral center and a center for training of health workers and for biosocial research. It is highly labor-intensive organization with personnel from different backgrounds and education. Hospital is a highly complex, economic and scientific organization. Hospital in other words is an agency of delivering health care service to the community.

Purpose of a Hospital
The main objective of the hospital is of cause, to provide adequate care and treatment to the patients (within the limits of present – day technical medical knowledge, effective organizing of human activity as well as with the appropriate organizational resources). The modern and sophisticated equipment need specially trained manpower. The more complex the organization is the more complex is the management.

What is Hospital Management?
Hospital Management is a special branch of general management where its principles are applied in a modified way to meet the special needs for efficient functioning of health care establishment. Management moves around the goal or commitment to be achieved. Management is 'GETTING THINGS DONE THROUGH PEOPLE'. Thus the role of hospital Manager (synonymous to Director Medical/Medical Director, Medical Superintendent, Chief Executive etc.) is to follow some functions which are called management function.

Hospital as an Organization
Hospital function has a combination of many processes and hence there is a need for strong and effective organizational structure. Organizational development depends upon different process- e.g. events to obtain designed results; behavior- e.g. type of personnel required to the job, and structure, e.g. growing and activities into workable units.


Different Services & Units of a Hospital
- GENERAL – Administrative including business
- Personnel Management
- Financial Management
- Material and store
- General Management
- Clinical & Nursing Services
- Inpatients, Outpatients
- Emergency. Operating Theatre
- ICU,CCU and
- Nursing
- Support services
- Clinical Laboratory
- Radiology and Imaging
- Nuclear Medicine
- Blood bank, Store and Pharmacy
- Dietary, Central Sterile Supply Department
- Medical Records, Medical Social Welfare
- Utility Services
- Laundry
- Housekeeping
- Communication
- Transport, Public Relation and Security
- Information and Communication Services
- Maintenance and Repair Services


Classification of Hospitals
Hospitals have been classified in many ways. Classification can be done according to their objectives, patient care, sometimes done on ownership and control. Besides there are others classification according to their relationship to the community:
Major classifications of hospitals are as follows
• Public Hospital
• Private Hospital
• Voluntary Hospitals
• Corporate Hospitals


According to Type of Patient Care
• General Hospital e.g. AFPRC General Hospital in Farafenni.
• Specialized Hospital e.g. Sheikh Zayed Regional Eye Care Center (SZRECC) in Kanifing.
• Teaching cum Research Hospital e.g. Royal Victoria Teaching Hospital (RVTH) in Banjul.


According to Ownership
• Government e.g. Sulauman Junkung General Hospital, (SJGH) in Bwiam
• Semi- Government e.g. Sheikh Zayed Regional Eye Care Center (SZRECC) in Kanifing
• Private (for Profit) Lamtoro in Kololi
• NGO/Mission (non-profit) WEC Clinic in Sibanor, Western Region


According to Level of Care
• Primary
• Secondary
• Tertiary


Managing hospitals as integrated service providers
Modern hospitals are becoming more complex, often managing and providing a variety of services, such as retail, security and even hospitality. A lot of these services are outsourced to third parties, allowing the hospitals to focus on their core competence, which is care provision.
"A healthcare business ultimately is a service business, a people business," says Lim. "While seeing more investors venturing into healthcare business, we have to acknowledge that the community within the hospital is not only seeking medical care, but an integrated experience."


Process Management
The term "process management" implies your organization's process management method which comprises of key healthcare plans, core business along with other support processes that help to build brand value. This encompasses the process policies from different hospital departments such as nursing, medicine, human resources and accounting.

Focus on Hospital Staff
To revive the management of an organization, it is of the essence to create human resources systems that foster high performance. Job descriptions, career progression, motivation, communication, recognition, and compensation must be well-defined. Selection, training, and on-the-job reinforcement of knowledge and skills must be parallel to individual and organizational objectives and action plans. Explicit policies pave ways to identify excellent employees, physicians, and volunteers.
Most institutions that embrace new strategies are the ones that set new standards in performance accountability and excellence. This is exactly what brings a revolution in the management of modern hospitals. They, then, run healthcare organization better than what is 'typical'.

When Absence become a problem, who is sick – the staff or the Organization?
Sick, wedding, birthday party, christenings, funerals, travelled, has taken the child to hospital, school, gone to attend a function at the Mosque/Church or political rally named it.
The author is Gambian who has served twenty years working for MOHSW at different level in all the Six Health administrative Regions of the Country. Prior to his appointment in September 2010 he served as Chief Executive Office at Sheikh Zayed Regional Eye Care Center in Kanifing. He is a cataract Surgeon by profession.

By: Mr. Sarjo Kebba Kanyi -SK (DLSHTM, MSc)     
Hospital Director / Cataract Surgeon
Aga khan Health service- Afghanistan
Bamyan Provincial Hospital
Bamyan City
 Email: sarjo.kanyi@akdn.org
An Agency for Aga Khan Development Network          
sarjo.kanyi@yahoo.com
An Agency of the Aga Khan Development Network
Website: www.akdn.org
Read Other Articles In Article (Archive)