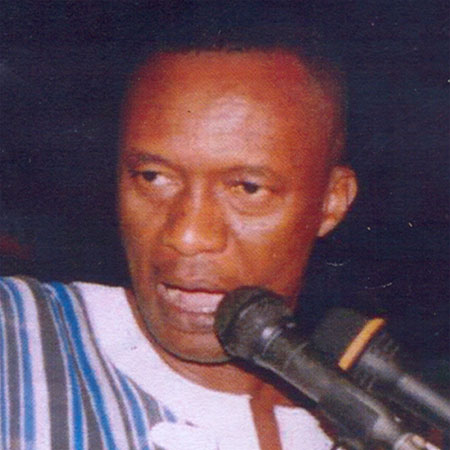 Momodou Turo Darboe, a trend-setting businessman cum philanthropist with no regrets was on Tuesday adopted as father by the famous 'Three Sisters Group' of Brikama Santu-Su in Western Region, bringing to 512 groups that adopted him as father across the country.
At a colourful ceremony with Jaliba Kuyateh providing the entertainment, the Three Sisters Group, through the Governor of Western Region, Lamin Sanneh, said they've opted for Mr. Darboe because he is a man whose vision and mission for this country makes him stand out as a key stakeholder in the socio-economic development of this country. They said Momodou Turo Darboe belongs to the phylum of people who provide inspiration to young upcoming and promising nationals of the country.
"I believe it is proper for anyone to share the little he or she has with those in need of it," Mr. Darboe always says. A keen philanthropist whose outstanding generosity covers such diverse fields as relief aid, education, health, religious activities, business development, women's causes and community development, has been dipping into and continues to dedicate generously, his wallet and time to worthy causes including the propagation of the Islamic religion.
Speaking at the occasion, Momodou Turo Darboe, who did not hide that he is a die-hard supporter of President Jammeh and the APRC party, called on the group to follow President Jammeh and the APRC. He urged the group to be steadfast and remain united and loyal behind the government of the day, noting that those who are in support of President Jammeh are always his priority.
The group gave him a bull and some bananas as present.
In return Mr. Darboe gave the group an amount of D25, 000.00 and promised to stage a special event to commemorate the adoption in the near future in such grand style that the whole Gambia will talk about.
Read Other Articles In Article (Archive)