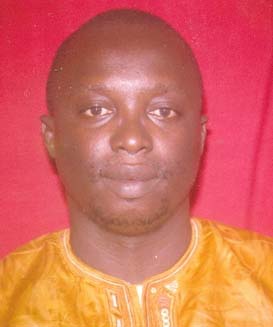 The Ministry of Health and Social Welfare and its partners recently launched the International Health Partnership (IHP+) principles and status of the country compact development.
Speaking at the ceremony held at the Laico Atlantic Hotel in Banjul, the Health and Social Welfare Minister, Omar Sey, said IHP+ initiative was launched in London in 2007 and is one of the most important global health initiatives in which signatories commit to work effectively to build sustainable health systems and improve health outcomes.
"The IHP+ aims to re-popularize the horizontal health systems, strengthening approach which focuses on building up the capacity of aid recipient country health systems and services," he said.
The IHP+ also aims to better coordinate global health actors at all different levels, whether international or local, he added.
In this respect, Minister Sey added, the IHP+ is a response not only to goals, but the Paris Declaration on aid effectiveness and the G8 summit commitments to social protection.
According to Minister Sey, The Gambia is a full member of the IHP+ initiative and now the country through the ministry of health would begin to work with the country's IHP+ partner institutions to draft a country Compact.
He added that the document serves in similar manner as a poverty reduction strategy paper (PRSP) but exclusive to strengthening of national health systems and services.
"The Gambia government under the leadership of President Yahya Jammeh is ready for this challenge," he said.
He said what currently prevails is parallel in so many ways, making it difficult to institute effective delivery of services and utilization of resources.
Abdoulie Jallow, permanent secretary at the Ministry of Finance and Economic Affairs, said financing health care requires collaboration of government, donors, other partners and beneficiaries.
He said in The Gambia available statistics indicate that over 66% of the total health funding comes from donors (international health development partners) raising high challenges of sustainability and predictability of funding to the sector.
The cost of providing health care continues to rise due to increasing demand, changes in diagnostic and therapeutic technologies, inflation and current fluctuations, he added.
Dr Charles Sagoe Moses, WHO county representative, said it had been two years since the Ministry of Health and Social Welfare first called all health stakeholders to a consensus building meeting on the decision to join the IHP+ initiative.
Since then, he noted, a number of milestones have been reached in terms of the governance of the health sector, saying the national health policy 2012 to 2020 was finalised in May 2012, and The Gambia signed on to the global compact of the IHP+ in May 2012.
It was followed by a national launching of the IHP+ membership in August 2012 under the auspices of Her Excellency, the Vice President of the Republic of The Gambia.
Read Other Articles In Article (Archive)