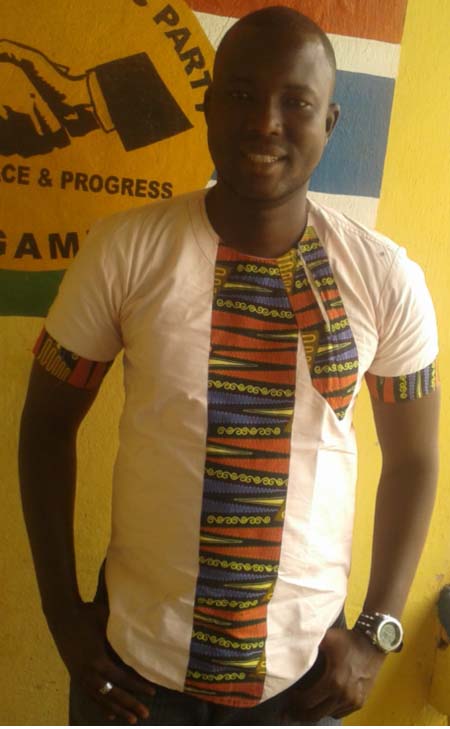 The National Assembly aspirant for Banjul North, Modou Lamin Bah, who is contesting under the United Democratic Party (UDP) ticket, has said one of his main priorities is focusing on 'Constitutional Reform'.

Bah made this remark during an exclusive interview with The Point newspaper at the UDP Bureau in Banjul.
If elected, Bah went on, he would like to change a lot of things, but his main focus will be based on the constitutional reform, which he could advocate for when the people of Banjul North vote for him.
He said he would work arduously with his fellow parliamentarians at the National Assembly to ensure constitutional reform becomes a reality; to see that all the bad laws passed during the former regime are amended.
"We can see that there was limited democracy in the country and freedom of speech was neglected as well," he said, adding that whereas the laws were there to be implemented, they were actually not enforced.
"And this is one thing I and my colleagues will stand upon, to see that those laws are put into effect," he said.
The Banjul North aspirant also said it is important to know the constitution, because it serves as the 'Bible and the Quran' for any nation as laws help to govern the people well as well as secure their rights, which is why they should be treated with special care and be respected.
He also said there are numerous challenges in governance as the country is still recovering from the 22 years of dictatorship, and is yet to be back on its feet.
Bah added that the new "government is a premature" and he is also optimistic that with the new government things would start changing from bad to good governance.
"Furthermore, the people will be free and be able to do their job without fear or favour," he said.
Mr Bah said the role of the people in any society is fundamental and paramount, because they are the ones who fought tooth and nail to see to it that dictatorship was kicked out of the country for good, and it is also because the young people were involved in educating the population about the importance of voting, and to let them come out massively to vote and finally kick out dictatorship from The Gambia.
"I am, therefore, appealing to the people of Banjul North to massively vote for me," Mr Bah said.
Read Other Articles In Article (Archive)