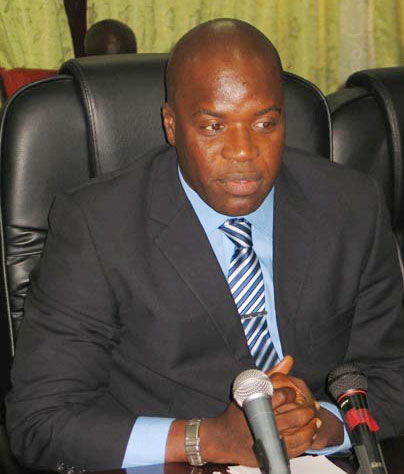 Sheriff Gomez, Minister for Youth and Sports, elucidated that the aim of the conference is to map out strategies for the better national co-ordination of efforts and resources for the attainment of excellence in sports through mass participation. He added that it also aims at bringing together all stakeholders to discuss critical issues such as financing of sports, infrastructure and sports facilities, governance, organisation and management of sports, national co-ordination of sports, decentralisation of sports, mass participation and other relevant issues affecting sports development.
The youth and sports minister made these remarks during an exclusive interview with reporters in his office in Banjul on Tuesday.
The minister further told reporters that the conference will also aim to jointly map a way forward by formulating new policies and action plan that will ensure the successful and sustainable development of sports with excellence in The Gambia.
The National Sports Policy and Action Plan which was formulated by President Jammeh since 1999, he added, have witnessed tremendous successes and as a result, spoke of the need to develop and put in place a new sports policy and action plan in order to bolster the momentum gained, tackle the challenges faced and provide the much needed leadership and direction for the entire sporting fraternity.
In order to achieve these goals and objectives Minister Gomez believed, there is need to update and usher in a new national sports policy and action plan to provide the necessary policy framework which will not only encapsulate the above aspirations but also embolden our collective stakeholders's interest in the drive towards their attainment.
It is for this reason and the recognition of the crucial role all stakeholders can play in our national sports endeavour, that the Minister of youth and sports intends to host a national sports conference as the best way for a wider all inclusive stakeholders consultation and participation in charting a sports development strategy.
Meanwhile, the National sports conference, which is slated for July 8th and 9th 2009 will be held at the Paradise Suites Hotel in Kololi and it would be preceded by a pre-conference at the Independence Stadium in Bakau on July 1st.
Read Other Articles In Article (Archive)