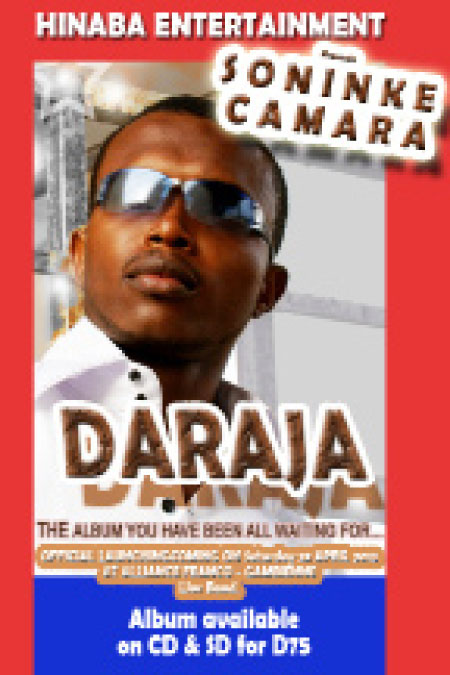 All preparations have been completed for Ebrima Camara (alias Messenger X) to break Alliance Franco Gambienne into music segments tomorrow with the release of his 13-track album under the auspices of a live band.
The Kairaba Avenue rendezvous spot will host the magnificent event destined to feature musicians like Sambou Susso, Sarahulleh star Demba Tandia and many other life-touching artistes.
Messenger X, born in 1982 in Sabi, URD, is a singer endowed with remarkable range and poise and as a composer with a prodigious musical intelligence he is capable of absorbing the entire Gambian musical spectrum in his work.
He often filters his music ingenuity through the lenses of music such as Afro Pop and Sarahulleh melodies within the Gambian culture.
Being the only Gambian Sarahulleh artiste bringing the best of tunes from the good of the Smiling Coast of Africa, Soninke Camara, as he is also called, has been sent like a street angel creating tunes to heal the broken hearts, through his pungent and potent lyrics that charms the blood out of a stone.
With a bachelor degree in language and communication up his sleeve, Soninke is no doubt well placed to adapt his music lyrics to all age with creativity and diversity, with his roots at the back of his mind.
Gambian star musician touches every social issue and sings about African integrity, women empowerment and many more you may like.
Currently working with experienced artistes like the Great Franco-Mauritanian superstar Demba Tandia, Messenger X has been a stage performer since tender age.
The music doctor has been to big international events such as The Black World Festival held last December in Dakar and has been opportune to perform with music gurus like Baba Maal and Oumou Sangare.
Read Other Articles In Article (Archive)