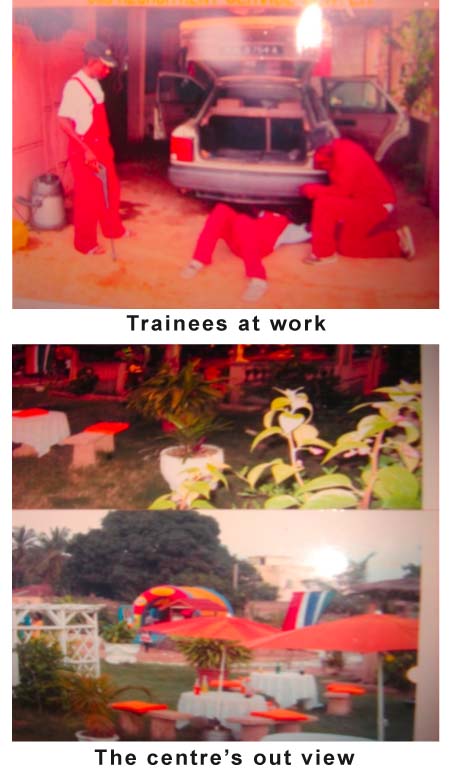 Abraxas is a registered youth-led non-for-profit organisation in the country which aims at reducing youth unemployment.
Located on Bertil Harding Highway between Standard Charted House and GNPC building, the organisation is poised to creating more job opportunities for Gambian youth.
Speaking to Youth Forum at The Point offices on Monday, the CEO of the organisation, Baboucarr Ngum, said the centre provides carwash services, customer care training, food and beverages, saloon services among others.
Mr Ngum said they also train young people on work ethics and self-confidence building to enable them to understand themselves very well.
"We also train youth on plumbing, carpentry and other skillful jobs and as at now all the activities of the organisation come from me personally as a show of contribution to national development," he said.
The centre, accredited by the National Training Authority, is also registered with the Attorney General's Chambers and KM Youth Committee.
Managed by young people, the centre also has a 7-member board who gives them advice, Mr Ngum said.
According to Famara Tamba, coordinator of the centre, they lack public support, which is affecting their progress as at now.
"We need more people, especially Gambians, to come and patronise us for our services so that our trainees will be engaged and have some income to go home with," he said.
He revealed that at the centre they provide three months of job training to youth and later follow their development at workplaces and at home.
Mr Tamba said the centre does not discriminate against any youth; the only thing they look out for is readiness and enthusiasm in youth who want to learn new skills and become employable.
"We provide totally free classes for youth and our doors are open to anyone who is interested in joining us to create opportunities for youth," he said.
They also provide maintenance services both at the centre and at homes and are always proud to serve the community, he added.
Read Other Articles In Article (Archive)