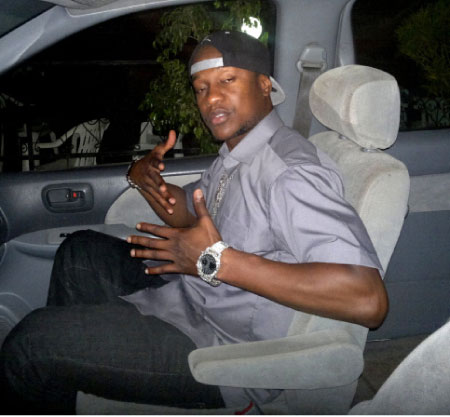 Preparations are in high gear as Martin Lyrix King (MLK) is busy putting finishing touches to the impeding album at the studio to shake the world with his second album.
Speaking in an interview with Entertainment at his workplace in Fajara, the much talked-about music star said he is busy working on his second album, which he also wants to make a record to the whole world.
"I did not set a date for the release of the album but hopefully before 2014 it will be released," he said.
Martin Lyrix released his first album on 29 October 2010.
"The album entitled Life is a Blessing contained 17 tracks and it was a very successful album for me," he said, adding that right now very few copies are left.
The Gambian music star told Entertainment that he runs a project called the E.Town project with the main aim of helping the people of Ebo-Town.
On 16 June 2012 Martin organised a show at the Alliance Franco-Gambienne to help the people of Ebo-Town, especially during the raining season.
According to him, the show was successful and it featured a lot of artistes during the concert. "I want to thank the community of E.Town for their support during the show, as well as my fan club," he said.
"After having done this show I created a set-setal, which after every show 20 per cent of the revenue is used to help us to buy our tools and other materials.
"As we are in the raining season everybody knows that it is difficult in E.Town and this is the reason why I am in for this project."
Read Other Articles In Article (Archive)