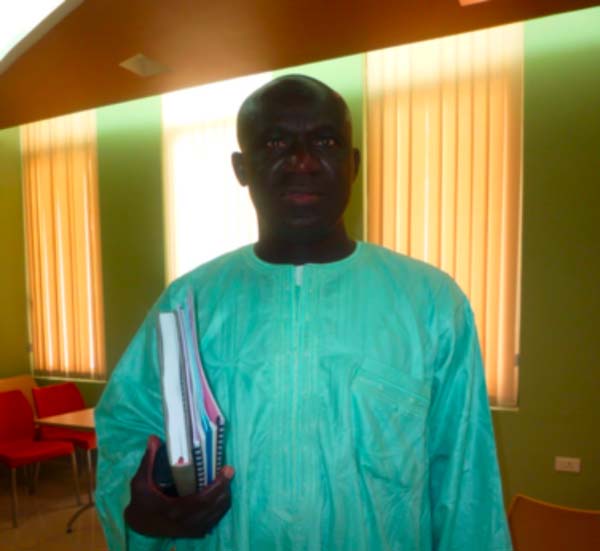 The acting-director general of National Training Authority (NTA), Edrissa Kolley, has told the joint session of the Public Accounts Committee and Public Enterprises Committee (PAC/PEC) of the National Assembly that the NTA management had been working hard to recover loans, and had also ensured GPPA compliance.
Mr Kolley was speaking on Wednesday before the joint session of the Assembly committees, which adopted the NTA annual activities and financial statement report for 2013.
In responding to concerns of the board, he said, the office of the director general summoned senior management meetings to carefully consider the issues, and assigning programme heads to address the concerns.
That culminated in securing the services of a legal firm - Soiled Law Chambers as legal advocate on a retainer arrangement, he said.
About an occupancy letter for land situated in Sifoe, Kombo South, he said the Alkalo of Sifoe had issued the NTA a letter conveying transfer of ownership of the said land to the NTA regarding the PAC/PEC request.
Mr Kolley informed the Assembly that the office of the DG organised a two-day TVET forum on the theme: Surging ahead toward Quality and Relevance.
The objective of the forum was to take stock of training priorities and think through best practices that reinforce deployment of competency-based, demand-driven, and flexible training programmes that would enable immediate transit of TVET graduates to available jobs in the market, he added.
The forum invited stakeholders and development partners on the way forward, he said, adding that the outcome of the forum, including recommendations were submitted to the office of the DG, and "suggestions on the way forward are being studied to inform policy".
The survey revealed that out-of-school youths (age 13-30 years) lacked employable skills in various trades, including tailoring and sewing, carpentry, vehicle repairs, welding and animal husbandry, he stated.
The survey confirmed that training youths in these areas, would give them opportunities to be self-employed since the market already exists, he said.
Mr Kolley further explained that in response to the outcome of the study report, the NTA engaged the UNDP again for the funding of the apprenticeship programme in CRR-North.
Through the intervention of the UNDP, he went on, 10 master craft persons and 30 apprentices were recruited to undertake training in construction, carpentry, motor vehicle mechanics, electrical installation, plumbing, tailoring and welding and fabrication.
Read Other Articles In Article (Archive)