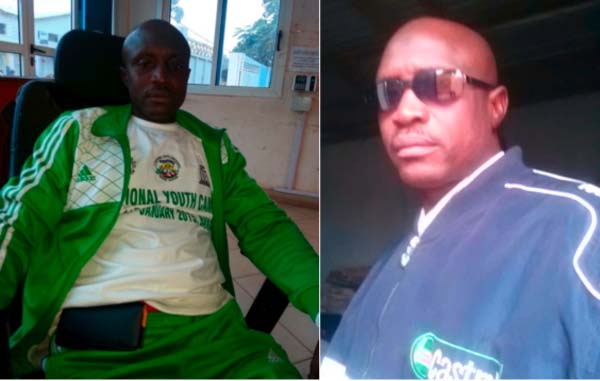 Workers in Government Institutions and Non-Government Organisations within the Lower River Region (LRR) have observed the 2015 edition of the International Labour Day on Saturday at the Jarra Soma Mini-stadium.
The daylong activity, which began with a procession of participants in their institutional uniforms led by ceremonial police along the busy Trans-Gambia High Road, featured sporting competitions among the workers in series of indo and field events.
In his opening speech in the morning, the Governor of the region, Salieu Puye said that though the nucleus of the event constitute sports, the workers should demonstrate high spirit of relationship and socialism among their offices.
"We should further reflect on the work we do, its quality and challenges as well as share ideas on how to resume with upward pace," he said.
Governor Puye stated that the holiday was an opportunity for workers in his region to form a stronger partnership on the principle of national development.
While saying he hoped his office was a good challenger in the competition aspect of the day, he advised participants to respect the rule of the game and play fairly.
The May Day activities showed the Fire and Rescue Services on top of its partners with 96 points.
Gambia Immigration Department emerged second with 88 points followed by NAWEC on third place with 87 points.
The Medical Team, which constituted the RHT, Health Centres and MRC, acquired 82 points on fourth place.
Department of Agriculture secured fifth position with 77 points, Gambia Armed Force got sixth position with 76 points, Ministry of Education finished with 74 points on seventh place, GAMTEL on eighth place finished with 27 points, Department of Livestock Services earned 18 points on ninth place, Governor Office secured 13 points on tenth place while the Gambia Police Force came out with 6 points on eleventh place.
Speaking to the media at the end of the event, the head of the Organizing Committee, Musa Jarra, who is the Regional Youth and Sports Officer of the Ministry of Youth and Sports, hailed the workers in the region for what he called their commitment and active participation in the day's activities.
The event, he said, attracted huge response from the various communities the participants are to serve on daily basis.
He pointed out that the event catered for a wide range of games to widen the gap of participation by workers in all sectors according to their needs and potentials.
He stated that many heads of departments enjoyed the Indo events like ludo, scrabble and draught, while the greater number of the youth went in for the field and tract events.
Read Other Articles In Article (Archive)