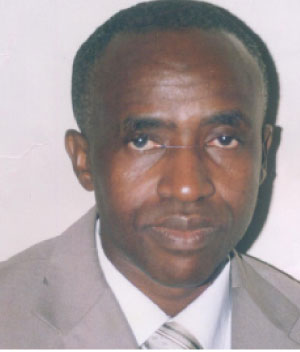 Welttierschutzgesellschaft e.v, a registered German animal welfare charitable organisation, in partnership with the Department of Livestock Services regional office in West Coast Region, on Thursday held a daylong open animal health and welfare clinic.

Held at the livestock services department in Brikama, the objective of the clinic was to equip students of the University of The Gambia (UTG) on clinical diagnosis and treatment of animal diseases.
Dr Kebba Daffeh, a consultant for WTG Vets United, and an animal welfare lecturer at the UTG, said the clinic was also an important practical component of the animal welfare course at UTG.
The daylong clinic provided free clinical treatment for visiting animals, mainly equines and ruminants.
He said by providing free access to quality treatment for animals, the clinic has also contributed to reducing animal diseases and enhancing livestock production and productivity, which ultimately positively impacts on farmers' lives and livelihood.
According to Dr Daffeh, the donkey owners who brought their animals for treatment at the clinic said their entire livelihood revolves around their donkeys, and that poor health and welfare of the animal negatively affects their livelihood.
The donkey owners expressed deep satisfaction for the services that were rendered, he said.
The animal welfare course at the UTG is being supported by the Vets United programme of WTG. The course is expected to contribute to addressing the current capacity gaps in animal welfare in The Gambia.
The UTG lecturer said the majority of the current group of students who registered for the animal welfare course are field staff of the Department of Livestock Services.
These people, he said, will go back to their stations in the country after graduation to contribute to the improvement of the animal welfare situation in The Gambia.
Daffeh said the animal welfare course approach is premised on education being the most crucial and sustainable tool to create a world in which animals are treated with respect and understanding.
The sponsor of the course, WTG, has a mission to improve the veterinary standards in developing countries through local veterinary training.
The organisation has a strategic partnership with the Gambia Horse and Donkey Trust to sustainably improve animal welfare in The Gambia, through education and capacity building.
Read Other Articles In Article (Archive)