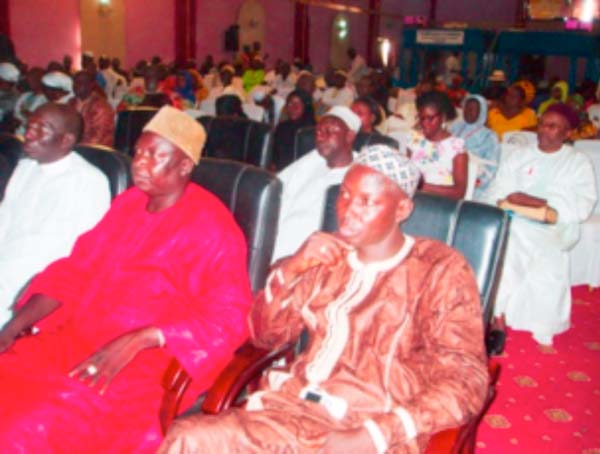 A five-daynational conference on the Education Policy 2016-2030, organised by the Ministry of Basic and Secondary Education (MOBSE) in partnership with the Ministry of Higher Education, Research, Science and Technology (MOHERST) ended on Friday at the Sun Swing Hotel.
In her closing remark, Fatou Lamin Faye, minister of Basic and Secondary Education, said the conference was historic and very relevant, as stakeholders of the education sector were able to discuss and map out the direction in which education in The Gambia should be moved in the next 15 years.
Shereferredto the conference as "very fruitful and enriching", adding that presentations were made by experts in various areas of concern, aimed at addressing the issues that continue to be a challenge to the education system and those emerging, as well as feed backs from the reports of various groups.
"It is the general view of participants that we needed to move faster in some of the areas, notably in the area of decentralization of educational services which cannot happen in the absence of government's overall decentralization programme," she said.
Minister Faye assured the participants that given their approach to policy making and implementation, those areas would be further discussed and taken up even as they embark on the implementation of the policy they are formulating.
She told the gathering that collectively they must continue to keep their commitments to the MDGs as they transition to the agenda of the Sustainable Development Goals (SDGs).
A greater emphasis was put on the improvement of Early Childhood Development, promoting the use of local languages in the nursery and primary schools from Grade 1-4 to be used as a medium of communication for better understanding of pupils in school.
She said another thing which was highlighted was the importance of access and quality education,as well as the improvement of technical vocational educational centres and the provision of good personal health in the education system, among many other things.
Also speaking at the closing ceremony wasDrAbubacarrSenghore, Minister of Higher Education, Research, Science and Technology (MoHERST),who said the participants had added great value to what he called "a very important and critical conference".
Despite the fact that participants came from different socio-cultural backgrounds, they were all united towards the success of the conference.
Minister Senghore underscored the importance of the participation of people from the rural areas, as well as National Assembly members.
He said for the National Assembly it was important for them to be involved in the policy formulation process, which would help them be aware of what transpired in the process before it reaches them.
Minister Senghore hailed his colleague,the Minister of MoBSE for using the participatory approach in the formulation of the education policy.
The event was chaired by Baboucarr Boye, permanent secretary MOBSE, and the vote of thanks was delivered by Ousman Yabo Executive Director of TANGO.
Read Other Articles In Article (Archive)