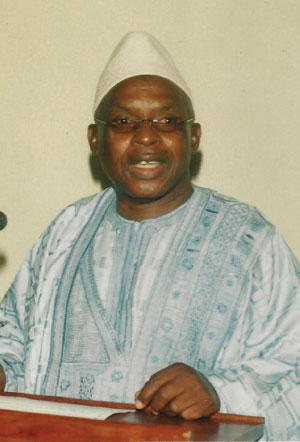 The Minister of Lands and Regional Government, Mamadou Aki Bayo, at the weekend presided over the validation of a five-year strategy and action plan for the Ministry, for the period 2015-2020.
Speaking at the validation workshop, Minister Aki Bayo said this was an opportunity to validate one of the most important documents of the Ministry, which is its strategy and action plan for 2015-2020.
According to him, the validation exercise is the last step in the formulation of a new five-year strategy and action plan, which is a follow up to the ministry's previous five-year strategy and action plan 2010-2015.
Under the previous plan, significant progress was registered within the framework of the local government Act 2004, the programme for accelerated growth and employment (PAGE) and Vision 2020, he said.
Minister Bayo further stated that it in pursuit of the goals and objectives of President Yahya Jammeh, the mission of the Ministry is "To be the Platform for Effective Land Resource Management, Local Governance and Sustainable Community (rural) Development for Poverty Reduction".
He said his ministry is committed to the fulfillment of this mission within the new strategic period of 2015-2020.
There is no universal definition of strategy, but it is generally accepted that it involves setting goals and objectives, taking the action necessary to achieve those goals and mobilizing the resources required to execute the actions.
Similarly, there is no single common approach or method to plan and manage strategy, but the most common is the SWOT analysis, which addresses internal strengths and weaknesses relative to external opportunities and threats, he said.
He added that another approach, which is Political, Economic, Social and Technological (PEST) in focus, and which covers the remote environment elements and legal environment as well.
Minister Bayo further revealed that some of the analysis adopted by the ministry include some of the examples of the development of annual work plans, generating land use maps for the general public by 2017 and to facilitateaccess to resources by the decentralized structures, such as CBOs, for sustainable socio-economic development and poverty reduction by 2020.
Read Other Articles In Article (Archive)