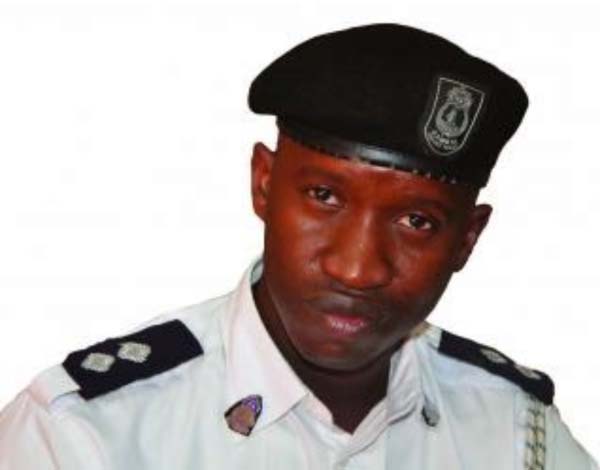 The police have issued a statement declaring their investigations on the shooting incident of a "fleeing" taxi that resulted in the death of a lady called Ya Binta Jarju on 7 March this year in Manjai kunda.
The full statement of the police sent yesterday to this paper reads:
THE SHOOTING INCIDENT THAT RESULTED TO THE DEATH OF BINTA JARJU
Following the 7th March shooting incident that resulted to the death of Binta Jarju, a panel of Investigators was constituted to look into the matter. The following is what was found out.
Sulayman Bah and the late Binta Jarju had hired a taxi with Registration Number BJL 7039 G driven by Mustapha Njie. He picked them from Palma around Senegambia and was to drive them to Latrikunda German through the Manjai Kunda road.
On arrival near the Elton Petrol Station on the Manjai road they came by a Joint-Security Check Point. Mustapha Njie drove past the check point without stopping. He was shouted at to stop but he sped on unheedingly. The officers suspicious of this behaviour got into their car and pursued the fleeing taxi. Warning shots were fired into the air but the driver only increased his speed.
Pursuing the fleeing taxi for quite some distance, they overtook it and stopped in front of it but the driver took a quick turn and drove down a narrow street nearby. Meanwhile, Sulayman was demanding for the driver to stop and not put their lives in danger but he still would not heed. At this juncture the officers having left [with] no choice fired at the vehicle in order to disable it. Sulayman too having desperate to make him stop, grabbed the driver from behind and turned the steering which brought the car to a stop at some flowers.
When the officers arrived, they found that one of the bullets aimed at the car had hit Binta resulting to her death.
Investigations further revealed that Mustapha failed [to stop] because he was not wearing the seat belt. Furthermore, it was found out that he did not have a Driving License. From the findings of the investigation, Mustapha Njie has been charged on three counts.
1.Unlicensed Driving contrary to Section 36 of The Motor Traffic Act Cap 70:03 Vol. 10 Laws of The Gambia.
2.Failing to stop when required contrary to Section 69 of the Motor Traffic Act Cap. 70:03 Vol. 10 Laws of The Gambia.
3.Disobedience to Lawful Orders contrary to Section 116 of the Criminal Code Cap. 10 Vol. III of The Laws of The Gambia.
4.Rash and Negligent Act Causing Death, contrary to section 221 A of the Criminal Code Cap. 10 Vol. III Laws of The Gambia.
Read Other Articles In Article (Archive)