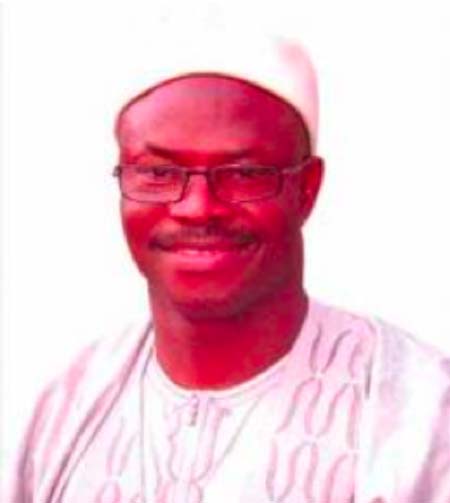 Lamin Sanneh, permanent secretary at the ministry of Lands and Regional Government, has turned down his selection to serve as a member of the new committee set up to steer the affairs of the Gambia Football Federation, GFF.
Contacted by this reporter yesterday for his reaction to the new post, Lamin Sanneh said: "Well it is a very good offer; that I have been considered for this position to contribute my quota to sports in this country; but I have been just promoted as permanent secretary 2 at the Ministry of Lands and Regional Government, and I have not yet settled down."
He added: "I cannot take up the positions equally. I may not deliver as expected of me; so I just want to express that I cannot take up the GFF position, because right now I'm trying to settle down as permanent secretary, which position is very demanding and very challenging.
"I want to do justice to various positions given to me; I do not want to fail the country; I do not want to fail the system. So, actually I do not think these two jobs can be together; but I really appreciate the offer," he declared.
Sanneh was named in the five-member committee announced Wednesday by the minister of Youth and Sports, Alieu K. Jammeh, together with Ba Jabbi, Famara Colley, Haddy Sillah and Malick Mbye, to replace top officials of the GFF executive.
It would be recalled that the Sports minister on Wednesday announced the suspension of GFF president Mustapha Kebbeh, first vice president Buba Star Janneh, second vice president Kebba K. Touray and third vice president Basiru Bajo citing powers given him by the National Sports Council (NSC) Act 2000.
Minister Jammeh speaking at a press conference held at the Independence Stadium in Bakau, said the four GFF officials were replaced for failing to fulfill their duties and obligations. They were elected as members of the GFF executive on 31st July 2013.
The new interim committee of the GFF, will be in office for three months, and operate from the GFF office at Football House, according to the minister.
It will continue with the current GFF leagues, and "should try and find sponsorship for the leagues," the minister further stated.
'Football stakeholders protest'
Meanwhile, in another development, a group described as "stakeholders" in Gambian football yesterday evening convened at Football House, and condemned the decision of Sports minister Alieu K. Jammeh to suspend GFF president Mustapha Kebbeh and his three vice presidents.
The meeting was attended by representatives of some first and second division clubs, including female footballers, representatives of the school sports association, as well as of coaches and referees.
Speakers addressing the meeting described the Minister Jammeh's action as "unconstitutional". They highlighted the numerous achievements registered by the GFF within a short period of time, and called for the GFF to be given a chance to continue that work.
The minister should have consulted all the stakeholders prior to taking such a decision, said Abubacarr Colley representing Bombada FC, who added that there is noting the ministry will come up with that they will respect, since he sidelined them when he took such a decision.
Constitutional powers vested in them (by the new GFF constitution) have given a two-thirds majority powers to lift the suspension, he further stated.
Amadou Demba, a Bakau United coach, said stakeholders are important in any football development, and that it was high time they are given their due as stakeholders.
He described the minister's decision as unconstitutional, and called on the stakeholders to take their stand.
Alagie Nyassi, a Tallinding United head coach, described the over-age player issue, which caused The Gambia's suspension from all CAF competitions for two years, as a mistake.
Nyassi also highlighted the recently reported $1.2 million FIFA approved for the development of Gambian football during Kebbeh's tenure, adding that this shows how committed they were towards developing Gambian football.
Sainey Sissoho a former Gambia U-17 female team captain, who spoke on behalf of the female footballers association, called for the suspended GFF executive members "to be given a chance."
Read Other Articles In Article (Archive)