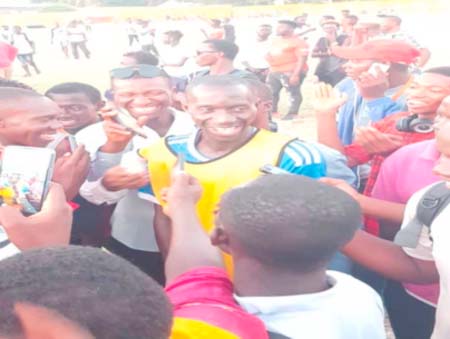 Momodou Jarju, head coach of Kombo East zonal team, has revealed that unity, hard work and commitment are the secret behind his team in this year's Africell-sponsored Super Nawettan championship, after defeating Brikama 2-0 in the semifinal game played at the Serekunda West mini-stadium on Wednesday.

Modou Kujabi and Momodou Boy Jallow scored the two goals for the unbreakable Kombo East side to set a date with Serekunda West in the Zonals Super Nawettan finals on Saturday.
Coach Jarju expressed delights after defeating Brikama twice in the competition to book their place in the final of the tournament, adding that though they don't have much time to prepare but all what he know is must score against any team.
"Zonals is just like international game, there is not much time to prepare but all what I do tactically and what I asked my players to do that's what they always do which is to score," he said.
According to him, any team they will play against, he doesn't say you will not win but they must score a goal, adding that if they score first against any side, then that team has a big problem.
"Despite the short time we have to prepare our team but any team that I play against, I don't say you not win me but I will score and if I score first then you are in a big problem," he said.
When asked their meeting with Serekunda West in the final, he said that he respects all the zonal teams in this tournament but he doesn't fear any team. He added that any team that he plays against must concede a goal.
For his part, Modou Manka, head coach of Brikama expressed disappointment for the final result, adding that they fought so hard for the equaliser but it never came. "We have some disappointment about the ground because we weren't expecting to come and play at the Serekunda West field knowing fully well that it wouldn't support the kind of football and play we do," he said.
When asked about the problem faced by his team as they were beaten twice by Kombo East in this championship, he noted that this is football is win and lose. He said that they have accepted the defeat in good faith and go back to prepare more for the next edition.
Read Other Articles In Article (Archive)