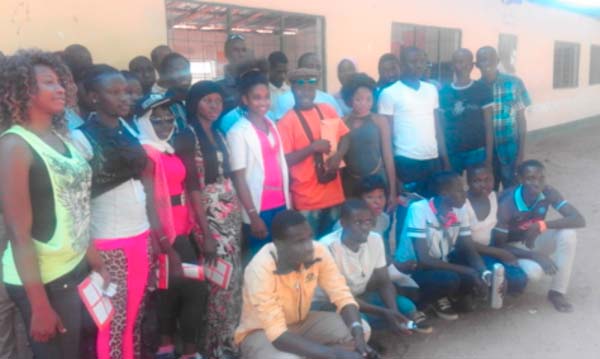 Kaira Su Federation, in collaboration with Childfund The Gambia, has organised a two-day youth camp at Sanyang Lower Basic School for the youth of Kombo south.
The aim of the camp is to help the youth in the development of personal goal and career choice, and to also expose them to the basics of entrepreneurship.
Speaking at the opening ceremony, the youth chairperson of the federation, Momodou Bah, said the camp is now a tradition in Kombo south for it had been regularly organised for years now.
He said Kombo South District Youth Committee is the parent body of all the other youth groups in Kombo south.So the camp helps the committee to bring together all other youth groups within the district to come together to discuss issues and pave a way forward.This year, during the camp, the main issue of discussion was social protection.
Lamin Fatty, youth representative of Kaira Su Federation, said young people around the world, especially The Gambia, need help in so many areas but the most prominent among them is social protection and youth empowerment.
"Social protection has to do with our social life.This has to do with the way we appear in our society from our moral value to the way we present ourselves," he said.
Mr Fatty said as young people, the way you dressed matters because many people based their judgment by mere looking at you, looking at your appearance.
Alagie Nyan, regional youth coordinator for West Coast Region, said the camp help bring people together for the purpose of orienting and empowering them.
He said youth empowerment is investing on youth by giving them the required education.
Omar Jammeh of Kaira Su Federation said the youth of Kombo south need to change their attitude because vices like teenage pregnancy, illegal migration through the 'back way', school dropout are all high in the district.
"This why the youth need to change their attitude," he affirmed. 
Read Other Articles In Article (Archive)