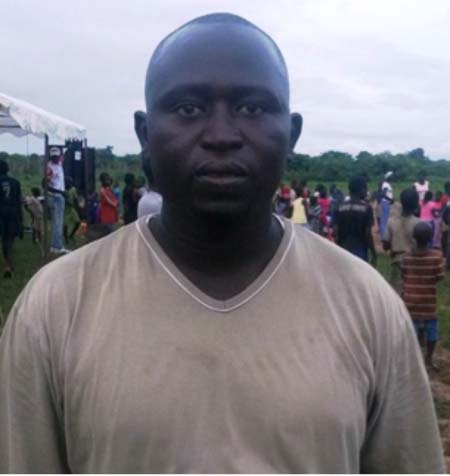 Juffureh United on Sunday 13 August 2017 beat Toubakolong Bantaba by 2 goals to zero in the opening game of the Njundu Sonko-sponsored Toubakolong Youth and Sports Development Association organised nawetan competition.

The 12-village tournament is sponsored by the Toubakolong native based in Holland to the tune of D25,000 with a giant trophy.
The opening of the tournament was graced by former Governor of North Bank Region Lamin Queen Jammeh, Essau Sports Committee Chairman and members of his executive, North Bank Regional Sports Committee Chairman, National Assembly Member for Upper Niumi Constituency, Toubakolong Imam, Alkalo, Council of Elders, surrounding villages, the youth among other sports lovers.
Goals from Mbemba Fatty and Ba Kuta Njie in the 26th and 54th minutes were all but enough to earn Juffureh United their first 3 points of the tournament.
A 3-day coaching and referees clinic was conducted by regional coach Baboucarr Boris Demba prior to the commencement of the tournament (from Friday 11 to 13 August 2017).
Participants were certified after the clinic.
Speaking to reporters shortly after the game played at Toubakolong football ground in Upper Niumi District, North Bank Region, Kemo Ceesay, chairman of Toubakolong Youths and Sports Development Association, said they were impressed with the turnout, adding that the performance of both teams was also impressive.
He commended dignitaries for honouring their invitation within short notice, saying they foresee a successful tournament.
He pointed out that elders of the village have always shown interest in the youth and youth development, for which he thanked them.
Football organization is not easy, especially looking at the scope of their committee, as they are focusing on all aspects of sport and not only football, said Mr Ceesay, who is fortunate to have served in various sports committees and held various positions.
He revealed that they also plan to stage a wresting competition.
Concluding he urged teams and communities to be patient with the committee as "organizing competitions is not easy". He thanked the sponsor of the competition.
Hon. Omar Darboe, National Assembly Member for Upper Niumi Constituency, also expressed satisfaction for what he saw, saying the tournament is one way of bringing youth together to promote unity.
Hon. Darboe stated that they aim to involve the youth in all aspects of development, adding that it is part of his aims, before the end of his term, to build at least 4 good footballing grounds within the constituency; build infrastructure where the sports committee can generate income for their activities and not to rely on people yearly for their competition; support them with materials as well as build a formidable district team in collaboration with the Upper Niumi District Sports Committee and the regional sports committee.
Read Other Articles In Article (Archive)