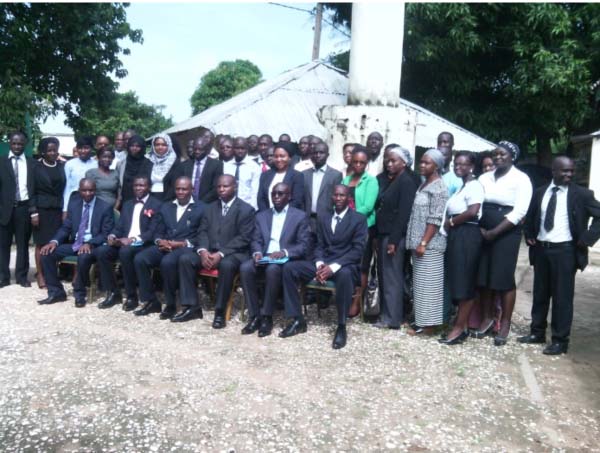 (Issue, Monday, August 22, 2016)

The Judiciary of The Gambia, in collaboration with Social Security and Housing Finance Corporation (SSHFC), recently organised a training workshop for magistrates, court registrars and assistant registrars to help in the implementation of Section 69 of the SSHFC Act.
Speaking on the occasion, Chief Justice Emmanuel Fagbenle said SSHFC is the largest institution, most influential and the strongest property development in The Gambia.
He said helping the corporation in the implementation of its mandates would enhance its ability to continue to develop The Gambia by continuing to assist Gambians to access housing at "an affordable rate".
He said there is a need to fast-track matters dealing with finances such as debts, rates and related issues of the corporation which are now handled by special tribunal for expediency.
Edward Graham, managing director of SSFHC, said the special tribunal is to stop the way people have been manipulating their contributions to the corporation.
He said some people use to deliberately decide to manipulate their social security contributions because they know that even if the corporation takes them to court, the case could drag for 1 to 2 years.
"So when our management put head together, we decided that there must be a way and that is to set up a special tribunal, special court system," he said.
"This system is going to deal with all payment issues of Social Security and when I went to the Chief Justice to express our concern and our solution, he took it up seriously and we had a big collaboration.
"With the collaboration of the judiciary, we hope to get people and institutions to pay their monies in time to the Social Security because with a tribunal dealing with only our cases, the time that it will take to solve this problem will be extremely shorter compared to the regular court system."
Read Other Articles In Article (Archive)