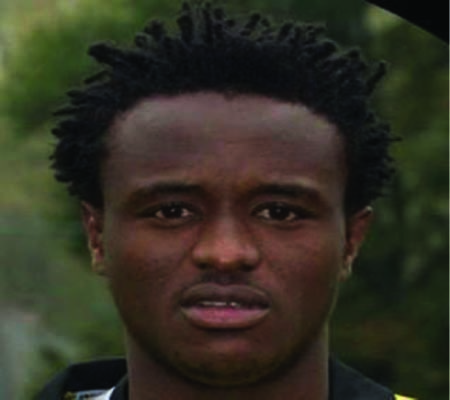 Mustapha Jarju, who captained the Gambia senior national team to their humiliating 4-1 defeat to Algeria in the second leg of the AFCON qualifiers has said that, if the authorities decide that they want to work with the home-based players he would take it in good faith and keep on praying for them and also hope that one day they can qualify the country to the African Cup of Nations.
"If they decide to work with the local players, we will still be their to support them and I hope one day they can qualify the nation to the African Cup of Nations," he said but said that is not their call to say (the professionals).
"For me I am not going to say I am going to stop or quit but if they decide to work with the home-based players I will still take it in good faith," he went on, adding that everybody was expecting a positive result against Algeria but they ended up disappointing the fans and nation.
"We have young talented players in the likes of Sulayman Marr who has joined us but anywhere you go to in the world, in national teams and clubs, you have senior players," he stated, adding that, "but if people are deciding that they want local players - I think we professionals can understand. We will say we have tried our best."
He also appealed to the general public to continue praying and supporting the team, adding that they hope to have good results in their next coming game.
Asked with the break they will have now until next year, what does the future hold now, he said, "I have to go back to prepare myself for next season because we are starting training on Monday."
He said he hope next year they will have all the players they need in the team and that they hope to get something from there but that they still have a long way to go in the upcoming World Cup qualifier.
"I hope we can get all the players we need; the players who are willing to work for the nation, not just players who would just come for the sake of I am playing for The Gambia," he said further, noting that they really need committed players.
Further asked whether he feels this was the last chance for most of the senior players to appear at the Nations Cup, he responded saying, "I can't say that because everybody has to make his decision, the decision has to be from the players and that technical staff who are inviting the players."
He noted that he really wanted to play in the African Cup of Nations next year because they always say that it is our time but stated that they really need to work hard for that time they are saying because time will not just come for them and say 'I am here'.
"We have to always put at the back of our minds that we have to work hard for it," he remarked, noting that it would be disappointing for them next year to sit in front of the television watching the African Cup of Nations.
'Nobody wants to lose and if you look at the Tanzania game, we deserve something," he said.
Some times it is a little bit difficult for the coach to communicate with them (the players), he said, but that is okay, noting that football is one language.
Any coach the Gambia brings he is ready to work with him and do his best, he also said.
He also took time to talk on the bad goals the team has been conceding, noting that the goalkeepers are good, but that experienced players like Pa Dembo Touray are needed in the team.
Read Other Articles In Article (Archive)