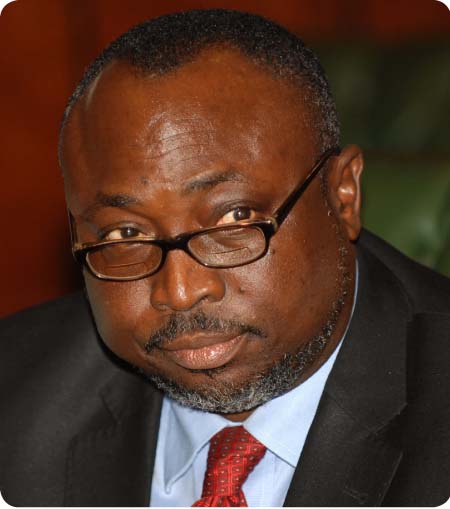 The state prosecutor yesterday succeeded in applying to recall John Belford, the judiciary secretary, to give additional evidence in the criminal trial involving former Chief Justice Joseph Wowo, and former Justice Minister Lamin AMS Jobarteh, at the Special Criminal Court in Banjul before Justice Emmanuel Nkea.
Justice Wowo and Lamin A.M.S. Jobarteh were arraigned on a thirteen-count indictment which included abuse of office, conspiracy to defeat Justice and interference with witnesses, offences relating to Judicial proceeding, to giving false informing to a public officer, which both denied.
During yesterday's hearing of the case, the state counsel applied to recall PW5, John Belford, the judicial secretary, for the purpose of giving additional evidence.
However, defence counsel Uzuma objected, stating that there was no basis looking at the face of the notice.
He added that the notice was not in line with the laws of the land, further submitting that the witness had already testified, was cross-examined and discharged by the court, and that the prosecution never re-examined the witness.
Counsel pointed out that in a criminal trial, any doubts should be resolved in favour of the accused person, adding that recalling this witness would prejudice the case of the accused, and he urged the court to refuse the application.
In response, the state counsel submitted that the CPC was made to be applied by the court in a criminal trial, adding that it does not matter whether the witness had testified and was discharged.
He submitted that the witness was to be recalled to give further evidence that would be essential to the case of the prosecution, adding that the evidence sought to be adduced by this witness would be very vital.
The trial judge overruled the objection raised by the defence and upheld the prosecution's application.
The case continues today. 
Read Other Articles In Article (Archive)