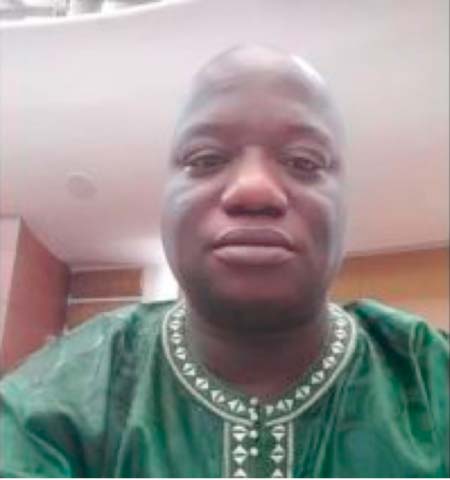 The National Assembly Member for Upper Saloum, Hon. Sainey Mbye, has said former president Yahya Jammeh is gone, but "the APRC is here to stay".

Hon. Mbye made this remark on Tuesday during the debate on the adjournment motion, during the last sitting of the National Assembly in Banjul, ahead of the parliamentary elections.
Hon. Mbye, who is also vying for the Upper Saloum seat, reiterated that even though Jammeh is gone, the APRC is still alive and kicking, because it is a party not an individual thing and the members of the APRC are still around, and it is still a strong party "no doubt about that".
"We will continue to do the good work he, Yahya Jammeh, was doing because we still have strong members of the party that are strong and capable, and will pick it from where he left off and continue; and I am appealing to all the people to continue supporting the APRC so the development they have been seeing for the past 22 years can be continued."
He urged the new Government to be very patient, as "they are accusing the APRC of so many things, which include arrests and the like, and President Barrow should do what he was saying during the campaign: "one Gambia one people" because The Gambia is too small for witch-hunting".
He added: "Let us have patience for one another so that our beloved country, The Gambia, will go forward and move to higher heights and together we can make The Gambia great and a place for all and sundry."
Hon. Mbye reiterated that for the past 22 years the APRC government had done "extremely well in terms of development, and the manifesto is clear and no one can dispute; and the developments are everywhere ranging from hospitals, to schools, health centres, you name it, across the length and breadth of the country; and for that being the case, the APRC will still want to continue from where Yahya Jammeh stopped, and proceed."
Read Other Articles In Article (Archive)