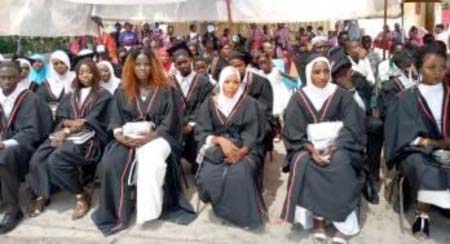 J Kastrup Skills training center in Kembujeh, Saturday hold their first graduation of twenty-eight students. Twenty of the graduated students were female and eight male. Two of them were doing building construction and 18 on tailoring.

Principal Ebrima Bojang said the skills training center is a byproduct of Kembujeh school friends; an organisation that supports education of children and young people in the village.
He explained that J Kastrup started operation in September 2016 with a total number of 55 students, of which 20 were male and 35 female. He noted that the center has a total enrollment of 119 students, comprising 83 female, representing 70 percent and 38 male, representing 30 percent.
According to him, the center started with building construction and tailoring and other additional subjects, including English language, mathematics, business management and information technology to help the students have better footing.
Mr Bojang pointed out that the skills training center is fully sponsored by the Danish Foundation under Kembujeh School friends, adding they are one of the schools in the country where students pay D500 for the whole year as their counterpart contribution and they will be supplied with uniform, school bags and shoes.
Guest speaker Adama O. Faal said technical, vocational education and training is an integral and fundamental initiative for the socio-economic development of any nation.
According to him, vocational and technical skills training in The Gambia has suffered and neglected in the past, stressing that the ministries of basic and secondary education and higher education are taking great strides in trying to address some of the basics, hence the creation of TVET units in their ministries.
He commended J Kastrup for the successful graduating its first badge, noting that government cannot do it alone and therefore appreciate the efforts and the support given to the skills training center by the Danish sponsors.
Read Other Articles In Article (Archive)