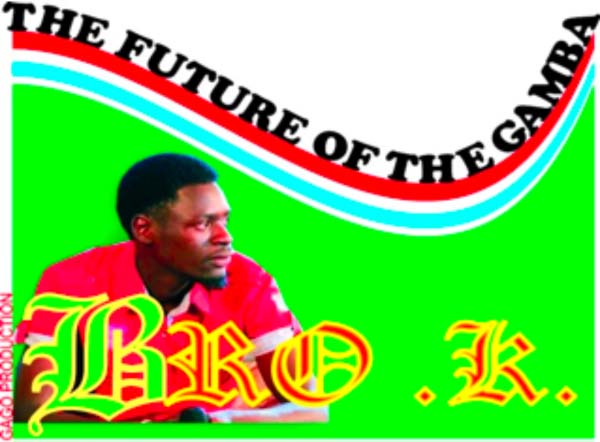 Bro K is an astonishing Afro-manding star - native of Saaba village in the North Bank Region, who came to Gambia's music scene in 2010 and has since attracted lot of audience.
His ability on the mic is growing from strength to strength, which attract lots of audience  through his magnetic movement on stage, and he has proven to be one of The Gambia's dynamic Afro-manding stars in recent years.
With his vision to make it to international recognition, he is one youngster credited for his hot stage acts that continue to earn him more fans.
Bro K, since the inception as a solo artist some years back, has recorded a handful of well-received songs, among which is his six-track mix-tape on April 26th2013,  at the Jarkarlo Centre Stage, Senegambia.
His real name is Sulayman Singhateh, and he is undoubtedly one of the incredible emerging Gambia sensations at the moment. Popular for his staunch stance and hymns against awful and inimical practices confronting the society, such as skin bleaching, the budding star continues to carve a niche for himself in the country's music arena.
In fact, he has over the years won the hearts and minds of music fans, particularly the women folk despite his attacks on some of their actions.
Since last year, this amazing singer has released formidable masterpieces that give his fans real joy each time he takes to the stage. 
His debut mix-tape launching "Kumakeso" meaning "Real Word"  on 26th April, 2013 at Jakaralor Centre Stage was a huge success.
The mix tape consist of six tracks namely, "Sunkutoo" (girl), "Mbenyokono" (we are together), "lenjengoo" (a Mandinka cultural dance), "Futuu" (Marriage) "Haako" (Yes), "Wuliyaafola" (liar) and a bonus track featuring  rap-artiste Gee.
He is currently working hard in the studio to release his debut album, working with Shyboy entertainment records label one of the country finest producers called Hansin alias Diproducer.
Read Other Articles In Article (Archive)