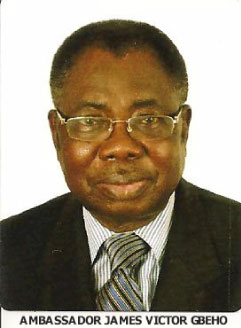 A three-day sub-regional meeting of the annual general assembly of the Network of National Human Rights Institutions in West Africa (NNHRI) on Wednesday commenced at the Sheraton Hotel in Brufut.
In his welcoming remarks, the president of the ECOWAS Commission, H.E. Victor Gbeho, expressed delight at realising that after an initial lull within the first few years of its existence, the Network has made "rapid progress" in institutionalizing its process in the last three years.
"The journey that started here in Banjul in 2006, with the commitment and determination of our national human rights institutions to collaborate with one another, with the aim of rooting out human rights abuses from the region, is on its way to yielding concrete results," he said.
He thanked members of the Network for holding a successful executive committee meeting on Tuesday, the outcome of which, he said, will help to sharpen the agenda that they are set to deliberate upon.
The meeting is in furtherance of ECOWAS Vision 2020 strategic objective, which is to facilitate the transformation of the region from a community of states to a community of people, the Ecowas Commission chief says.
Mr Gbeho stated: "Through this platform, we expect national human rights commissions in the ECOWAS region to have more voice in collectively identifying the best steps to take in ensuring the observance of principles contained in the ECOWAS Supplementary Protocol on Democracy and Good Governance and the ECOWAS Conflict Prevention Framework as they relate to the respect for rights of community citizens."
He urged member institutions of the NNHRI to continue taking advantage of good practices, knowledge transfer, emerging methodologies and effective processes available in sister countries and outside the region, to further enhance the effectiveness of the Network.
Mr Gbeho also implored the participants to work towards putting pressure on the political leaderships in their respective states to carry out reforms capable of guaranteeing the autonomy of their respective human rights commissions.
At the regional level, the NNHRI leadership should ensure the conduct of capacity building and exchange programmes to enhance the operational capacities of their institutions, he says, assuring them that the ECOWAS Commission will extend to them all necessary support to ensure their institutions are strengthened.
Read Other Articles In Article (Archive)