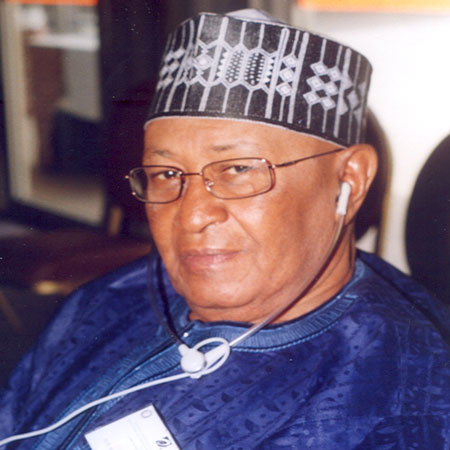 Alhaji Mustapha L. Carayol, Chairman of the Independent Electoral Commission, has described as a non-starter, the "no-elections" demand, stressing that this should be discouraged in all its forms for the betterment of the much-needed development.
"Election is a conflict resolution mechanism to settle unresolved issues and holding free and fair election is a pre-condition for most, if not all, international development agencies' interventions in developing countries, particularly in sub-Saharan Africa," Mr. Carayol said.
The IEC boss made this declaration in a paper delivered on his behalf by Samboujang Njie, Director of Operations at the IEC, during a powerpoint presentation at the closing of a four-day regional outreach forum organised by the National Assembly at the Paradise Suites Hotel on Saturday.
In his presentation on the topics: "Why elections; Different types of elections; Role of voters in the election process; and Post and Pre-election activities," IEC Chairman Carayol said genuine and periodic elections lend credence to the democratic profile of a country.
"Therefore, the demand for 'no-election' is a non-starter, and should be discouraged in all its forms for the betterment of the much-needed development," he said, adding that elections provide for the creation of government, including representative institutions such as parliaments and area councils.
According to the IEC chairman, elections provide the basis for the authority to govern in a modern democratic state.
"Voters should not place any political banners, posters, placards, drawings, billboards or similar materials on public buildings, national monuments or religious institutions without the owner's expressed consent," he said.
He stated that voters should ensure no campaign in public offices or educational institutions during working hours or hours of instruction, and should not in anyway disrupt, destroy or frustrate the campaign efforts of political parties or candidates.
In his view, elections are very popular nowadays, not only in the first world, but also in the developing countries, where holding free, fair and regular elections is a precondition for most, if not all, development partners' interventions.
"Election facilitates the participation of citizens in their government, a view that is buttressed by a number of international human rights and other instruments," he said, adding further that as a voter, one has rights to vote/or to be voted for, to cast a secret ballot, to campaign anywhere in the electoral division and to attend political rallies and meetings.
He called on the politicians to extend their full cooperation to the IEC and election officials to guarantee the integrity of the election process, and to ensure that safety and security are maintained throughout the election.
It would be recalled that the first regional outreach forum for Lower and North Bank Regions was held at Tendaba Camp in early August 2010.
According to the organisers, the third regional outreach forum for Upper and Central River Regions will take place early 2011, at a venue to be decided later.
Read Other Articles In Article (Archive)