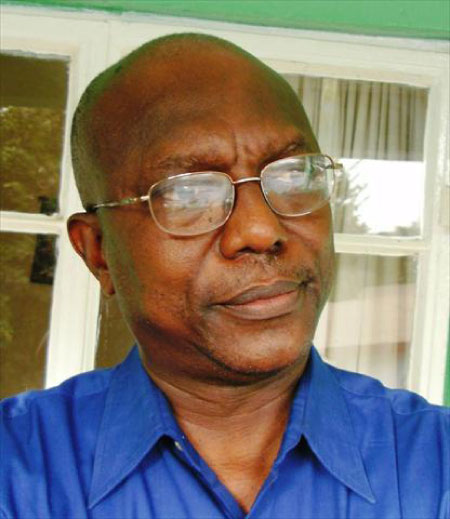 The new minister of Information and Communication Infrastructure has told journalists that he has not in any way changed sides or abandoned the media fraternity, stressing that what he has done is to extend the scope of the fraternity.
Nana Grey-Johnson was speaking yesterday during a press briefing at GRTS building in Kanifing at the end of a familiarization tour of institutions under his ministry.
'I belong to you, I am one of you, I have not changed sides, I have not abandoned the fraternity. What I have done is I have extended the scope of the fraternity, and if you understand what that means and what advantages there are for you as an industry, I think we will begin to capture the essence of how we can mutually achieve our purposes,' he said.
A veteran journalist himself, Nana Grey-Johnson, whose tour took him to institutions like Gamtel/Gamcel, GRTS, GPPC and the Department of Information Services, said it is amazing to see what power lies in these institutions to take us where we have to go.
'The Gambia having outlined its objectives on several levels, we need to now find out, since we have spokespersons out there in the form of the media, how are they going to engage with government so that we take the objectives forward,' he stated.
He told journalists that it goes without saying that the outlook of government is national; obviously information must reach as many people as possible, and information will only reach these people through the systems that we are.
On his reaction to what he saw during the tour, the Minister said he saw hope, power, potential all of which are not being tapped.
'That is a general description of what I saw,' he said.
On what immediate plans he has to ensure a nationwide coverage by GRTS, the Minister said broadcasts going on air are going on air at great costs.
'There are resource issues to talk about, there are human resources issues to cover, the plans are there and they fall within a major strategic plan,' he added.
According to him, he came on board and is talking about the repositioning of his Ministry, and has considered with his technicians the issues of "making sure that we have concrete short term, medium and long term use of what we are doing" between now and 2018/2020.
'It is our major concern that somebody will call GRTS and say I am here, I am a citizen, I lived in a particular place and I know nothing that is going on through GRTS broadcasts.
'Certainly, GRTS radio is one of my priorities, and the reason I'm saying this is that the studios I visited yesterday, I used to broadcast from them,' he said.
He noted that what has pushed him to dream about his ministry being a self financing ministry is because he is talking about Gamtel/Gamcel, GPPC, an organization that has been able to turn itself from the black in a matter of a year or a year and half, turn its accounts from red to black simply because of proper accounting, good personnel on the ground, responsible overseership, board members paying attention to the fact that they are a corporation and have a culture of behavior.
On whether there are plans to visit media houses, Nana Grey-Johnson responded: 'Yes, why not because if we are people who are giving information, then we should be informed ourselves. I will find some time to be able to talk to the media houses, to see how they are running, see what their problems are; because it is only then that we will be able to address issues from an informed point of view, so that we know exactly how to treat each other.'
'We are interested in each other; we need to know what the other person is doing or thinking, so that we can formulate the national agenda, which is bigger than Nana Grey-Johnson, and it has to be so that I know exactly where I fit in within my contributions.
'I am going to bring the media houses in so that we see a common future, a national future rather than a fragmented, agenda-filled environment which is not conducive to anything developmental,' he stated.
Read Other Articles In Article (Archive)