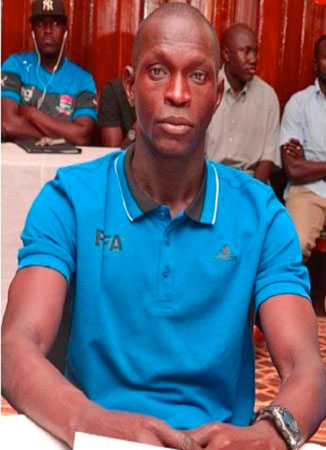 The Gambia Football Federation has raised eyebrows on the performance of some of its Referees at the start of this Season's League Competition (2019/2020).

Responding to avert some grave anomalies in the arbitration of the games, the GFF acted swiftly to suspend Yaya Fanneh FIFA assistant referee for his actions when he served as assistant referee two of the game between Wallidan and Gambia Armed Forces played on 18 January at the Independence Stadium in Bakau.
This decision is necessitated by Fanneh's wrong offside decision he took against Wallidan FC in division one match day six which could have been a game changing situation.
Fanneh's action was carefully reviewed by the Gambia Football Federation referee committee and acted upon his weak performance on the game to avert similar occurrences in the future.
Fanneh's suspension takes effect from week six of division one league and will run for three consecutive matches.
The disciplinary action invoke on Fanneh will disallow him from taking part in any league matches within the three weeks period while the Committee urged him to dedicate himself better on the touch line to avert such expensive occurrences in the future.
The GFF wish to make it clear that all actors in the league competition are closely monitored by its various bodies.
The mechanism is neither a witch hunt nor to degrade any person's performance but only meant to enhance the competition level of the league and improve on quality.
Source-GFF
Read Other Articles In Article (Archive)