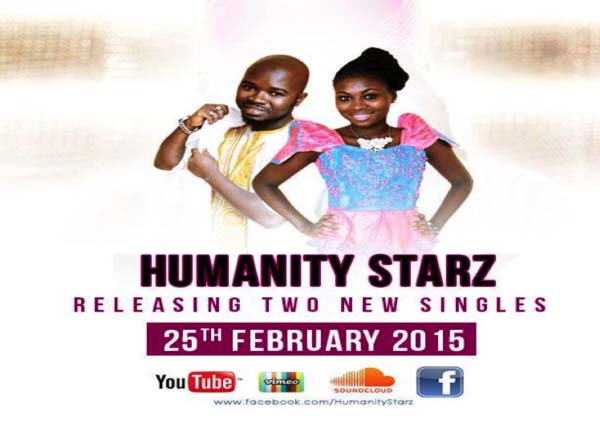 Humanity Starz Gambia's mbalax singers have release two promotional singles entitled 'Kenen' and 'Maakyaw' to be part of their upcoming album 2015. They made this statement at a press conference recently at the Red Cross office.
"We are here to witness yet a milestone achievement by the band, that is, the releasing of the two promotional singles for the upcoming album," Mbye Bittaye, Humanity Starz's Manager, told journalists. He said the two singles were recorded at Papis Conteh's studio in Dakar through live band performance.
He noted that the band is here is stay, and called for support from stakeholders.
"We thank the President for his recent support to us, and this will add values to our work," he said.
Kalilu Banja, secretary general Gambia Music Union, said this is to inform the public about the band's upcoming project ahead.
He described the performances of the band as exceptional in the industry, through their live band performances. According to him, the music union and the National Centre for Arts and Culture are advocating for artistes to benefit from their work by receiving royalties.
Sheikh Omar Jallow, director of performing and creative arts at the National Center for Arts and Culture, said Humanity Band is young in age, but they are not young in the Gambia music industry.
He said the band is a household name in the country, so there is need to cement their work and put in more albums for the audience.
"You are good in lyrics, performance, but you need help administrative-wise to put your work across to the audience," he said.
According to him, the President has acknowledged their work, and advised them to work with them to shine.
He urged them to knock their doors at any time, as they will be willing to work with them to forge ahead.
The duo Alieu and Sandeng both leading vocalists of the band told journalists Wednesday that they are working on a 'Gelegele' project to feature most of the Gambian artistes, an acoustic album and Mbalax album in 2015.
"We will release two singles entitled 'Kenen' and 'Maakyaw' on February 25, 2015 and we are targeting a world-wide audience in 2015 as we have performed in festivals in Casamance and Venezuela ," they revealed.
"We have collaboration with most of the Gambians artistes, and in Senegal we have collaboration with Wally Secka and others are in the pipeline as we are capable of selling Gambia music world-wide through culture," they noted.
They added: "We need more support from Gambians, and we appreciated those who have been there for us. There are no other artistes who can take Gambian music abroad other than us, as we feel that we are the "best" in this country".
Mbye Bittaye, Humanity Starz's Manager, said the band was formed in 2004 and comprise members people under the Gambia Red Cross Society through two-year funded project of the Icelandic Red Cross. He noted that they have released two albums "Aduna" and "Jotna".
"After the elapse of the project, the band operates independently and spent four years in learning instruments and our messages in the songs talk about burning issues in society. For example, singles like 'Aduna', Halal' and 'Arajana' all talk about daily issues in society," he explained.
He urged Gambians to embrace their own artistes and patronize them anytime they have shows.
Read Other Articles In Article (Archive)