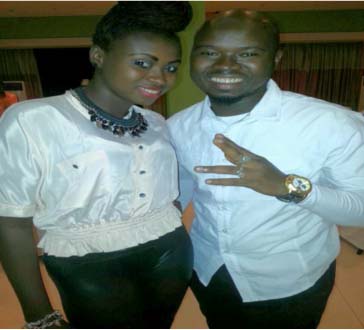 Mbye Bittaye, manager of Humanity Starz band, has stated that people are interfering in the band's affairs.
"People should stop interfering in Humanity Starz's internal affairs, stop taking side between Alieu and Sandeng," he told hundreds of music lovers during their 11th year anniversary on 24 September 2015 at Jama hall.
He added: "We love Sandeng and we want to stay with her up to the last day, but people keep on destabilizing the band everyday by making side talks to our band member, and they don't know how we started the struggle to put the band together.
"These band belong to Gambians, and apart from Jaliba Kuyateh and Kumareh band, it is the only band that is representing The Gambia outside," he said.
He lamented that people are going all out in making sure that the band is history, and that it is too early for Gambians to make Humanity Starz history.
"Starz wouldn't have been here without the love and support of you to the band. At times we do encounter extreme difficulties with too many obstacles to bear, but once again we thank God for the love that the good ones have for the band. There are people who want to see the band down, but if you beat the drum of the innocent, God will not let it sound," he said.
"Don't distract us, support the band it is your own; together we can move to higher heights."
He added: "So there is need for Gambians to cherish this band. We acknowledge the support of all stakeholders during the crusade in making sure the band stands on its feet." 
Read Other Articles In Article (Archive)