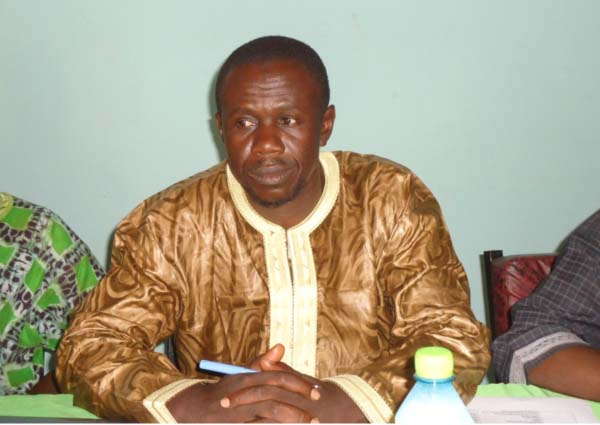 Deputy Minister of Agriculture Ousman Jammeh on Thursday commenced a six-day nationwide tour of the six agricultural regions of The Gambia.
The tour delegation comprises permanent secretary (1) of the Ministry of Agriculture, Mr Falalo Touray, and several agricultural project directors.
The visit, which began in North Bank Region, is to enable the deputy ministry get firsthand information on the state of the agricultural produce.
Deputy Minister Jammeh told The Point newspaper, shortly after departure, that during the tour, he would meet farmers and regional governors and other authorities on the impact of the rainy season.
The entourage would first visit Bakendik mixed farming centre which is a newly rehabilitated centre, in Bakendik village, Lower Nuimi.
The director general, Department of Agriculture, Sait Drammeh, said during the tour, they would hand over the six newly rehabilitated mix farming centres from the contractors to the Ministry of Agriculture.
He said the rehabilitation of all the centres was funded by The Gambia government under the leadership of President Yahya Jammeh.
Mr Drammeh said the rehabilitation was in three phases.The second phase is the construction of overhead tanks, whose capacities vary from 50,000 to 70,000 litres.The third phase is the construction of irrigation system in the centres.
"The idea is to make sure we use these centres fully not only for demonstration purposes but also to produce elite materials like seeds year round," the director of agriculture said.
Mr Drammeh also said that during the six-day tour, the delegation will be talking to opinion leaders such as regional governors, district chiefs, and farmers and they (the tour party) will be taking note of issues emanating from such discussions.
"Hopefully, at the end of the tour, we will give a brief report of the engagements and the outcomes," he said.
Read Other Articles In Article (Archive)