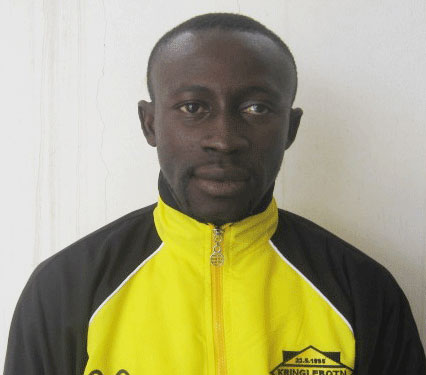 Gambian sports journalist, Lamin Drammeh, who writes for The Point Newspapers sports and www.gamsports.com has won an award in Dakar, Senegal.
Drammeh, who is also Pointsport's anchorman number two, was among other African sports journalists attending the top rated journalist course, organised by Agence France Presse (AFP) and FIFA.
The Gambian pen-pusher made a remarkable performance and came out second. Liberian Roland M. Mulbah, who reports for SportsDay, Champions Sports and www.liberiansoccer.com as senior reporter won the top price after scoring the highest marking in the first test (20) questions given by Rome-based English journalist, Barnaby Chesterman, who is the instructor for the top rated journalist course. Another Liberian Fomah Kanneh, who is also the Vice-President for SWAL secured third place.
"This is just the beginning. There are several awards to be won here. We want to put SWAL on the map in sports journalism in Africa," remarkable young Liberian journalist award winner Roland M. Mulbah noted.
Reacting to news of Drammeh's award, Lamin Cham, the Managing Editor of Gamsports said "Am very happy for Drammeh and indeed all Gambian sports journalists. It is an honour for all of us. You see each time I read Drammeh's report, it reminds me of myself in the early days of the Observer, struggling to piece together something new for the readers each morning."
Read Other Articles In Article (Archive)