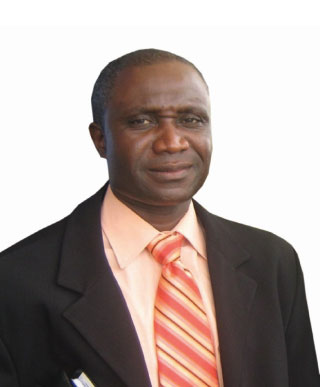 The party leader and Secretary General of Gambia Party for Democracy and Progress (GPDP), Henry Gomez, has said he was misunderstood in his earlier comments, that veteran opposition leaders in the country should "give chance", to what he called a new breed of opposition leaders ahead of the November 2011 polls.
Gomez in an earlier interview with this paper called on veteran opposition leaders like Ousainou Darboe of the UDP, Halifa Sallah of the PDOIS and Hamat Bah of the NRP to "give chance", asserting that this is what Gambians are expecting in the run-up to the polls.
In that interview, Gomez also said he is ready to go in for an alliance with any party, but there must be new leaders.
In his view, it is only new opposition leaders that can succeed in challenging the ruling APRC, come the November presidential polls.
Speaking in an interview with this reporter at the weekend, the GPDP leader stated that his colleagues misunderstood his comments, as he was not in any way criticizing anyone of them. "What I was saying was that if we are talking about an alliance or a coalition, we have to go in for a new party and, of course, new leaders," he added.
"My colleagues misunderstood my point. I was not saying that people should choose leaders for the NRP, UDP or PDOIS - because I'm not even interested in that. What I was saying was that if we are to form an alliance, we should choose new leaders," Gomez said, while apologizing to anyone he might have offended.
However, Henry Gomez maintained that if the opposition camp in the country is to form any alliance ahead of the polls, veteran leaders must give chance to young and emerging leaders, who he added, are the ones who can effect change.
The GPDP leader also renewed his earlier call for a term limit for the presidency, noting that two terms is enough for any democratic leader.
Commenting on the recently concluded general voter registration exercise, Gomez described it as a success, adding that the Independence Electoral Commission has achieved its target by registering over 800,000 ahead of the polls.
Noting that there is nothing that can deter his party from contesting the forthcoming presidential election, the GPDP leader expressed dissatisfaction with the number of days allocated by the IEC for the campaign period.
According to him, the IEC allocated a four-week campaign period during the 2006 presidential election.
"The 11 days allocated for this year's campaign period is very short for the opposition parties, because the ruling party is campaigning everyday whether directly or indirectly.
"They have GRTS at their disposal, and they conduct rallies in all parts of the country. They need no permission to conduct their rallies, and if we are now talking of 11 days, frankly I think this is a disadvantage on the side of the opposition," Gomez told this reporter.
He stated that if the IEC will stick to its 11 days allocated for the campaign, then the opposition should be allowed air time as soon as possible so as to enable them sell their political manifestos and agenda, noting that GRTS belongs to all Gambians, regardless of political affiliation.
He revealed that his party is currently engaged in a door to door campaign and mass sensitization of youths, and that come the 24th November polls, the results will speak for themselves.
"My party's agenda will, among others, focus on a better agricultural system, free education for not only girls but boys, youth empowerment and a year-long tourist session," he noted.
He added: "A meager salary of a civil servant cannot afford to pay house rent, as well as feeding, to which the GPDP will provide concrete solutions. Poverty is high, above 60 percent, and the GPDP will not only be there for the poor people, but for everyone."
The GPDP leader went further to call for more respect for freedom of the press and speech, as well as democracy, and the rule of law.
Read Other Articles In Article (Archive)