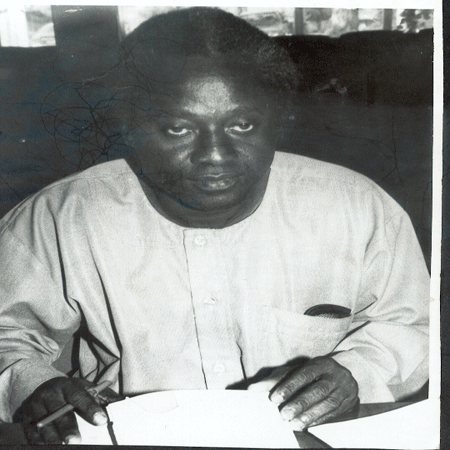 Mr. Halifa Sallah, the Director of People's Centre, has called for the need to create a National Youth Commission in the country.
Mr. Sallah made this observation on Friday 6 June 2009, at the Kanifing Municipal Council Chambers during a one-day symposium on youth and migration, organised by the Kanifing Municipal Youth Parliament.
He said that there is an absolute need for the country to establish what he referred to as the National Youth Commission.
According to him, the commission would work with the National Youth Council and other stakeholders to serve as a data-base on how much institutions and organisations are providing support for youths with regards to employment, among others.
"This is essential for analysing projects. And with this it would also help various sectors to know the resources needed for youth empowerment," he said.
The work of the commission, he said, would include research on issues such as how many youths are migrating from rural areas to the cities, from the country to Europe, how many young people are employed by different sectors and how many facilities are existing for youths, among others. He said the government can rely on it to make their policies.
He said the data when available would also be helpful to the National Assembly as well.
According to him, the work the National Youth Commission should do is too much for the National Youth Council.
He advised youths to value their lives and desist from undertaking dangerous journeys. He told them that despite numerous pinching factors, they should make sound decisions to make things change for them rather than making it worst.
Responding to a question on African Unity raised by a participant, Mr. Sallah said "Africa cannot survive without uniting" .
"Fundamentally," he continued, Europe was developed after the Second World War, through common recovery programmes to facilitate industrial development in Europe. He said that is the same initiative Kwame Nkrumah talked about for Africa's economic integration. "Why shouldn't we integrate our economies and create opportunities for young people?" Halifa asked.
Read Other Articles In Article (Archive)