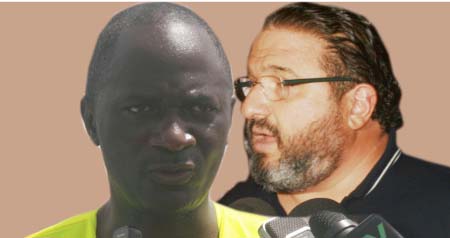 Officials of Gambia Tourism Board (GTBoard) and Gambia Tours said they are disappointed over what they called the 'unsatisfactory' services of the airport service personnel; immigration officers in particular, as it took over an hour for 365 passengers to go through immigration control when tourists disembarked from the Thomas Cook Northern Europe airbus Thursday night.

Officials of the two institutions who received and monitored the situation both described it as a 'bad impression' which, they said might last longer with the visitors for the fact that it was one of the maiden flights for the season.
Director of marketing at Gambia Tourism Board, Adama Njie said, "the expression on the faces of every tourist that night was frustration. What we saw tonight shouldn't happen and I hope the authorities will take action about it."
The tourists who already have long hours in the air still arrived at the Banjul International Airport to face delays; courtesy of the new biometric system that is now introduced at the airport. However, it is one of the rules and regulations that every passenger has to go through immigration control on arrival before departing to their various abodes or hotel.
With frustrated face, Mr. Njie said the airport is the first point of call of tourists, clearing stating that he is not saying that the process should be extraordinary when tourists arrive in the country, but it should be within a limited time.
"What we have seen today is not very helpful. At least, when tourists are here the process of immigration control at the airport should be expedited. Because when you fly for long hours you will be tired and would want to get out of the airport as quick as possible to rest," he said.
Charbel Hobeika, Managing Director of Gambia Tours and the grand handler of the Thomas Cook NE said the heavy delay was from the immigration control. He identified the new system, the "biometric system" as the cause of it.
In his analysis, MD Charbel explained that it took the immigration exactly one hour and fifteen minutes to clear just only three hundred and sixty-five passengers from a flight, saying it is too long for passengers who had started their journey by driving from their home to conduct check-in at the airport. "With the landing, it will take passengers up to twelve hours and then to stand for another one hour and fifteen minutes at the immigration control before going through the customs then go to the coaches to wait for it to full before depart to various hotel, they will get more tired."
He called on concerned authorities to find a solution to the new system, suggesting for the number of immigration officers at the airport to increase if that can solve the situation, especially when there is a big flight or a schedule whereby flights land simultaneously.
Read Other Articles In Article (Archive)